FileMaker 10 Pro arrives with interface overhaul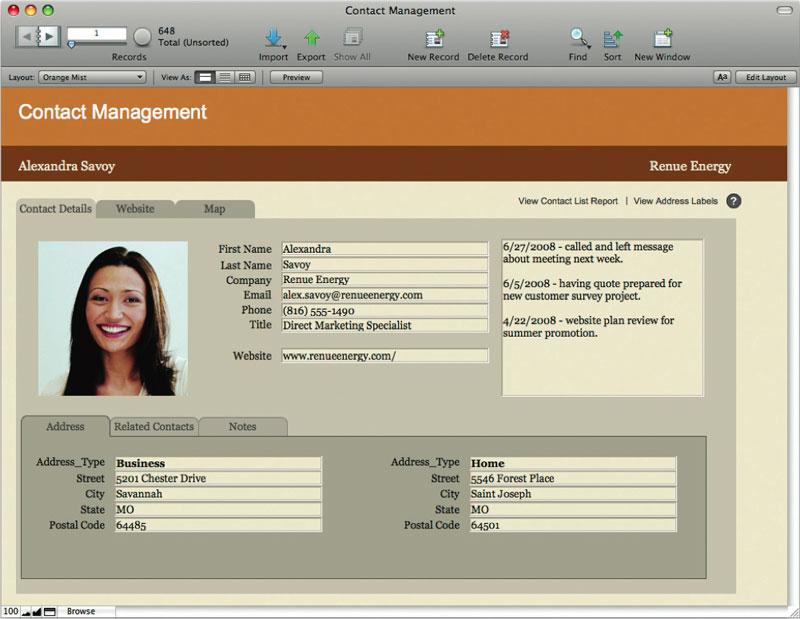 Apple subsidiary FileMaker on Monday announced FileMaker Pro 10, a new version of its database software billed as "breakthrough" release that delivers the most dramatic interface design changes in over a decade.
The software features a redesigned, customizable Status Toolbar that's similar to browser toolbars. It takes commonly used functions that were previously available only from the main menu and places them within eye view for more streamlined navigation, better workflow and time-saving shortcuts.
"The new interface is the result of years of in-depth research into how people actually interact with databases," said FileMaker president Dominique Goupil. "The result is a major new version of FileMaker Pro that brings the power of databases to everyone whether they create their own databases, or use one from someone else."
Complementing the new interface are handful of other feature additions like Script Triggers, which offers new options for automating tasks and boosting productivity. Users can specify that a FileMaker Script (similar to a spreadsheet macro) be run based on timing or whenever users take a specified action in Browse Mode or Find Mode, such as clicking in a field or exiting a viewing mode.
Another time-saving feature called "Saved Finds" lets users save their favorite find requests and then perform those requests in a single click for quicker searches. For example, a find request can be created for customers in California who've spent more than $1,000 in the past year, but have not placed an order in the last three months. The search can be saved so it can be accessed over and over again in the future.
Leveraging one of the most popular uses of databases — report generation — FileMaker Pro 10 also offers the ability to make changes directly to the underlying data from within a report "on-the-fly." Any changes made to the data within a report will also show up immediately in the database, without the user ever having to switch views.
Among the other features new to FileMaker Pro 10 are Send Mail via SMTP, which saves time by sending email directly from FileMaker Pro rather than through an email client; Enhanced Quick Start Screen, a step-by-step learning assistant that makes it easy to create databases from existing data sources like .CSV, Tab, Excel 2007 or Bento 2; and Enhanced SQL support for displaying, accessing and using data from even more SQL sources, including SQL tables in Microsoft SQL Server 2008, Oracle 11g and MySQL 5.1 community edition.
FileMaker Pro 10 is available as an immediate download for $299; upgrades from previous versions fetch $179. A version called FileMaker Pro 10 Advanced includes all the features of FileMaker Pro 10 plus a suite of advanced development and customization tools. New licenses for that version cost $499 while upgrades are $299.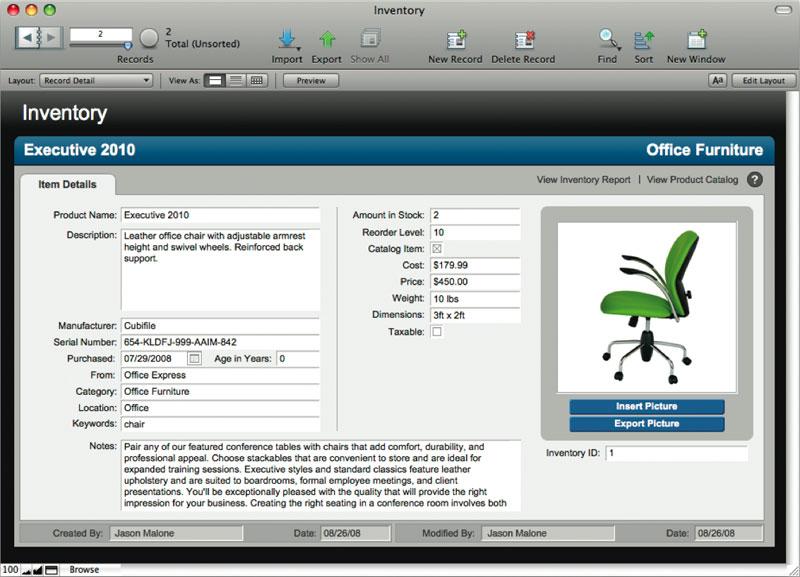 In addition to the pair of new client offerings, FileMaker also announced FileMaker Server 10 with several new features, including: simplified server management that allows administrators to import and export records using server-based scripts — no more robots are required — and an enhanced PHP Site Assistant with 10 PHP Site Assistant themes plus one for the iPhone.
The server software now also offers the ability to send mail via SMTP directly from FileMaker Server 10 without the need for an e-mail client; and a new Database Log Viewer that provides a snapshot of database logs to quickly pinpoint trouble spots.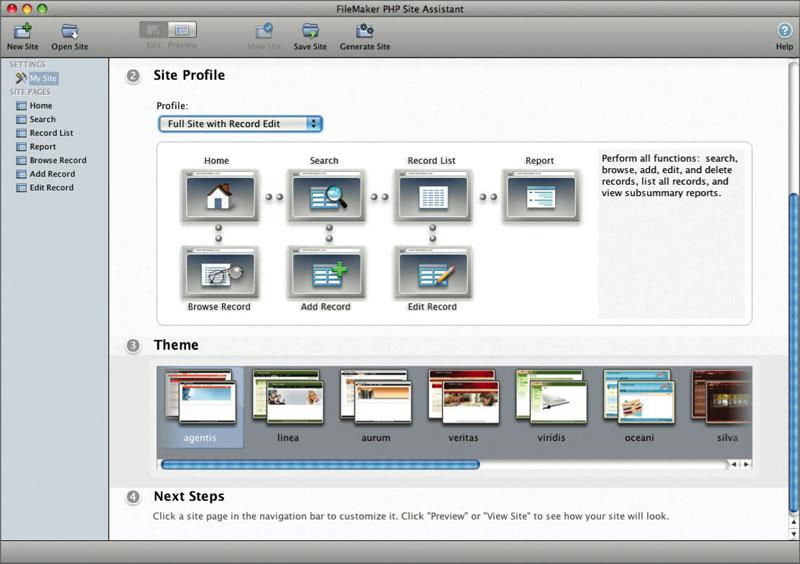 On top of the features offered in FileMaker Server 10, FileMaker Server 10 Advanced allows up to 999 users to simultaneously connect to FileMaker Pro databases — about four times the number of live connections in FileMaker Server 10 and in previous versions of FileMaker Server Advanced.