Lawsuits against Apple likely in light of Jobs' latest disclosure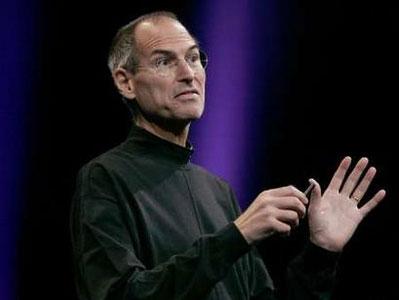 AppleInsider may earn an affiliate commission on purchases made through links on our site.
While many are wishing Steve Jobs a speedy recovery, members of the legal and investment communities believe his disclosure Wednesday will inevitably open Apple to lawsuits from shareholders unhappy with the recent secrecy over his uncertain health.
Investors may choose to litigate if they feel misled or cheated by Apple's tight-lipped policy on discussing Jobs' health issues, a matter which has undoubtedly played a major role in driving the company's share price to less than half of its 52-week high of $192.24. However, such lawsuits would be new territory for a judge to navigate, as the law is unclear on what personal medical information a company must (or must not) disclose about members of its top brass.
This public debate has been ongoing for quite some time, ever since it was revealed that Jobs hid his battle with cancer for nine full months before sharing such informing with shareholders. He recovered rapidly from the near-death experience and returned to work full-time only a few months later. Since then, he's faced a balancing act between competing forces when it comes to his health. On one hand, he's entitled to his privacy just like anyone else. On the other, he's seen as an invaluable and irreplaceable asset to Apple — one who carries a tremendous influence on the price of the company's shares, which are owned by the general public.
After appearing overly gaunt at this year's annual Apple developers conference, stories about Jobs' health and the resulting photographs threatened to overshadow the actual product announcements he made during the event. Many believe the attention was justified. A report from last June suggested Jobs may be worth more to Apple than any other chief executive in the world, adding that the company's market cap could enter into a $20 billion free-fall should he be abruptly forced to abandon his leadership position.

Steve Jobs at Apple's 2008 developers conference | Copyright Reuters..
Thus, Wednesday's announcement that the Apple co-founder will step aside at least through June immediately sparked a 7 percent drop in the company's share price during after-hours trading, losing $6.03 to $79.30.
In a report titled "Apple could face lawsuits over Jobs' health," Reuters explores the possible legal response from unhappy investors who feel they were misled and suffered financially from Apple's tight-lipped approach to Jobs' well-being.
Former U.S. Securities and Exchange Commissioner Joseph Grundfest said such cases would be the first of their kind and very difficult to prove.
"I never underestimate the cleverness of plaintiffs attorneys but I personally am aware of no theory that would support a filing of a case," he said.
Plaintiffs attorney Steve Williams, who works for Cotchett Pitre & McCarthy, compared the way Apple may have "minimized" Jobs' illness to the way pharmaceutical companies are sometimes deliberately slow to disclose how their drugs are faring in government trials, a practice that does give rise to frequent lawsuits from investors.
"If [Apple] misled me by giving me the impression that (Jobs) was going to continue to lead the company, that could be an actionable statement," Williams said.
A different attorney threw cold water on that sentiment, saying there would have to be a "smoking gun" to counter Apple's contention that Jobs' medical situation was "constantly evolving."
"In the absence of some memo from a doctor that contradicts what he is saying, I would think it would be problematic for a plaintiff (to sue for disclosure lapses)," said the attorney, who requested anonymity because his firm is litigating with Apple. "It is not the same as looking at a piece of financial information at the end of the month."
Jobs touches on his near-death experience during a 2005 Stanford commencement address.
Meanwhile, the Industry Standard has compiled a roundup of reaction from "the tech punditsphere," as the story puts it.
"Somewhere, right now, a plaintiff lawyer is preparing to file a lawsuit against Apple on behalf of shareholders who will claim they were deceived," said John Carney of Clusterstock. "Unless Jobs' health suddenly deteriorated in the last week, Jobs misled investors when he addressed the issue. Issuing misleading statements to shareholders will certainly open Apple to potential shareholder liability."
"I think the market and most Apple observers are expecting it to be worse than they're telling us," said Barron's West Coast Editor Mark Veverka. "Two weeks ago....they said nothing was wrong. Now he's taking a leave of absence. It creates more fear about the stock."
In a post at his website entitled "You are an idiot if you sell your Apple stock tomorrow", Robert Scoble wrote, "Apple has the best team, the best distribution, the best supply chain, the best management in the business... Apple is more than just Steve Jobs... Apple is fine and we'll all buy the next big thing that they do no matter who brings it to us."
For its part, the New York Times is citing two sources close to Jobs who say the present malady is not cancer, but "a condition that was preventing his body from absorbing food. Doctors have also advised him to cut down on stress, which may be making the problem worse."