Apple says Steve Jobs feeling a little under the weather recently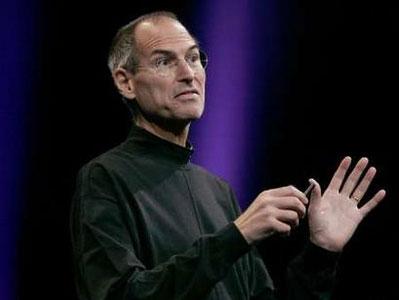 AppleInsider may earn an affiliate commission on purchases made through links on our site.
Apple has responded to concerns spreading across internet blogs regarding the health of Steve Jobs after photos taken Monday at the WWDC conference in San Francisco show him looking a little more frail than usual.
Specifically, the Wall Street Journal points to a headline on the Drudge Report that read "Concern over Apple Steve Jobs's physical appearance…," which linked to photos of the chief executive without further comment.
Responding to questions on the matter Tuesday, a spokesperson for the Cupertino-based electronics maker told the financial paper that Jobs has been plagued by a "common bug" in recent weeks, but that he felt it essential that he make good on delivering the opening keynote address at the annual Apple developer conference and personally take the wraps off the company's new 3G iPhone.
Jobs's physical health has been an on-again, off-again topic of discussion ever since he was diagnosed with a rare form of pancreatic cancer four years ago, which he beat after undergoing a successful surgery.
Investors and Apple loyalists pay particular attention to the chief executive's appearance because they consider him to be irreplaceable to the company he rescued from the doldrums a little over ten years ago. Not helping matters are reports that Jobs hid his battle with cancer for a full nine months before informing shareholders and anyone outside his most intimate of inner circles.

Photo taken of Steve Jobs Monday | Copyright REUTERS/Kimberly White..
Last year, financial publication Barron's suggested that Jobs may be worth more to Apple than any other chief executive in the world, estimating that Apple's market cap would instantly bleed $20 billion in value should he abruptly be forced to abandon his leadership role at the company.
The last time Apple provided an update on Jobs's health was nearly two years ago when similar concerns began to mount following his appearance at the 2006 Apple developers conference. At the time, the company's VP of worldwide corporate communications Katie Cotton downplayed the concerns, saying Jobs's health was "robust."