Palm to Apple: We'll "vigorously" defend our IP, too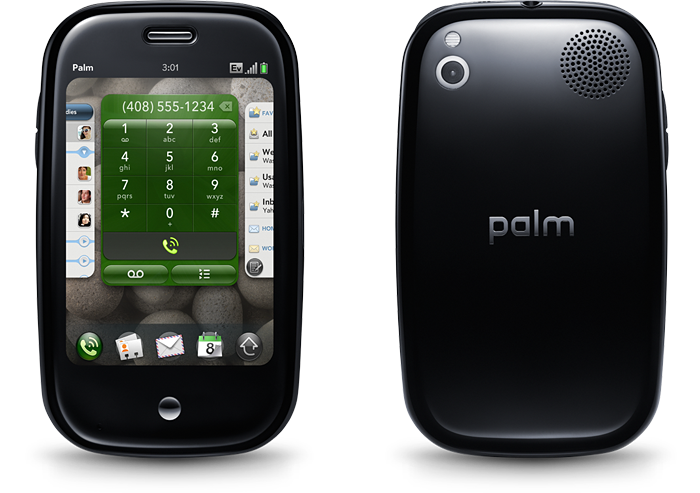 Facing a potential legal showdown with Apple over its new multi-touch Pre handset, Palm this week vowed to fight back tooth and nail.
During Apple's fiscal first quarter earnings call Wednesday a Wall Street analyst probed company executives on how they planned to maintain their lead in the smartphone sector.Â
Acting chief executive Tim Cook quickly replied by saying it's difficult to judge products that haven't entered the market yet, while the iPhone has sold more than 17 million units. He added that Apple is confident with where it is competitively, adding, "As long as [competitors] don't rip off our [intellectual property], and if they do, we'll go after anybody that does."
Asked if he was referring his comments to Palm, Cook's said:
I'm not talking about any specific company. I'm just making a general statement. We think competition is good, it makes us better. But we will not stand to have our IP ripped off. We'll use whatever weapons we have at our disposal. I don't know that I can be more clear than that.
The Pre made its debut at this month's Consumer Electronics Show in Las Vegas with a multi-touch interface that lets users pinch their fingers together and spread them apart on the screen to navigate websites. It appears Apple has targeted that aspect of Palm's yet-unreleased Pre, which has a slide-out keyboard and a new operating system called webOS.
"Apple was not the first to do multi-touch," Palm spokeswoman Lynn Fox told Reuters. She argued that multi-touch has been around for more than 20 years.
"Palm has been building its own intellectual property portfolio for 15 years, and we will defend it vigorously, if necessary," she added.
In separate comments to All Things Digital, she said: "We have long been recognized for our fundamental patents in the mobile space. If faced with legal action, we are confident that we have the tools necessary to defend ourselves."
Many analysts believe the Pre must succeed in order for Palm to survive. The company now has former Apple employees in key positions, including Jon Rubinstein, once the head of hardware engineering for the Cupertino-based iPhone maker. Â
Rubinstein helped lead the creation of the iPod and development of the iMac at Apple, and most likely had some knowledge of the iPhone. Â Palm's Director of Software Chris McKillop also worked on the iPhone and iPod development teams.
While those two are the most recognizable, they're not the only Palm employees to cross over. Â Those connections may play a major role in any potential legal battle between the two companies.
Following Cook's comments on Wednesday, shares of Palm dipped 3.4 percent to $7.57. Analysts pointed to Cook's comments as a likely cause.
If Apple elects to take legal action, it could happen soon. The Pre is expected to hit the market sometime in the first half of this year.