Apple Stores shifting focus to software in bid for switchers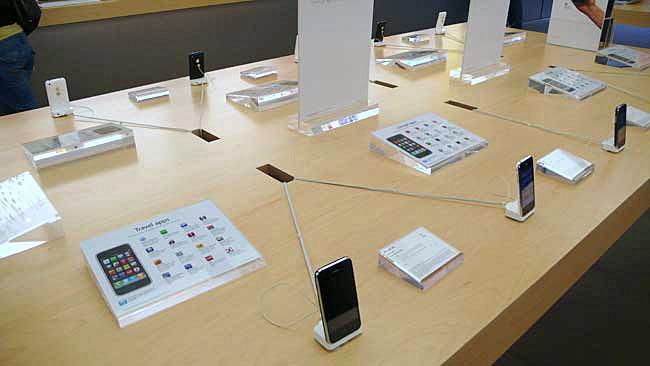 AppleInsider may earn an affiliate commission on purchases made through links on our site.
Apple plans to rearrange the layout of its retail stores to place a greater emphasis on its consumer software offerings in an effort to convert even more customers to the Mac.
ifoAppleStore claims that the front section of the redesigned shops will seek to reel in passersby, window shoppers and the curious with a "Why You'll Love a Mac" theme, featuring signs and brochures comparing the Mac to the Windows-based PC world.
The new plans are still being implemented, but Mac OS X applications will also take center stage in the Mac maker's bid for even more 'switchers.' The second section of the stores will be dedicated to the iLife digital lifestyle suite, while the third will be tabbed for iWork.
"The reorganization could begin as early as next week, but could take several weeks for staff retraining and graphics change-outs," the report said, adding that this is the third major interior design change – wood floors followed by a stainless steel interiors in 2006 – to take place since the stores' inception.
Apple has also changed its iPhone 3G and iPod touch displays to reflect the emphasis on software. The tables are arranged into categories of applications; including games, pleasure and travel, and others, with new acrylic information stands for each.
Each device is then loaded with many applications from their target category, making it simple for customers to learn more about whichever kinds of apps they're interested in.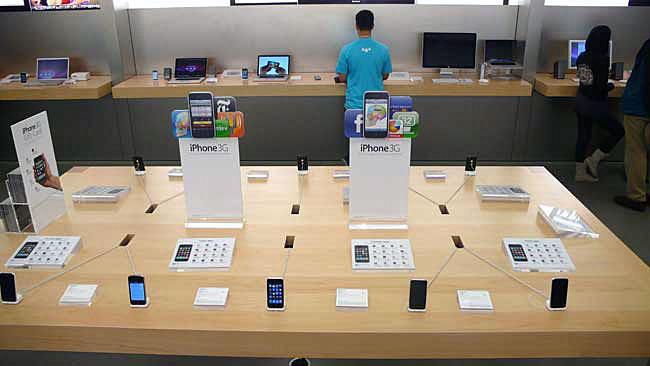 Also worth noting is a redesign of the acrylic stands, which are actually no longer "stands". They are now laying almost flat on the table in a wedge shape, allowing them to be more easily read from where the customer stands. The horizontal displays improve upon the old design, which made shoppers either bend down or pick up the stands to read them.