Best Buy offering $100 iPhone discount to program members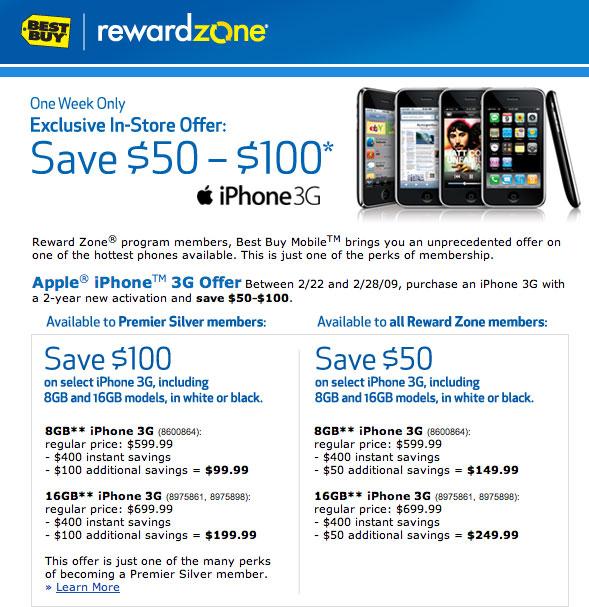 AppleInsider may earn an affiliate commission on purchases made through links on our site.
Members of Best Buy's Reward Zone program can save up to $100 on an iPhone 3G from Best Buy Mobile until the end of this week.
The full $100 discount is offered to Premier Silver members, making the price of an 8GB iPhone 3G just $99.99, or $199.99 for the 16GB model. Meanwhile, customers who have enrolled in the standard Reward Zone program can save $50 off either model.
Best Buy requires a Reward Zone membership that started on or before February 21 to be eligible for the deal with a limit of one per customer. The special pricing is only available in stores and the promotion ends Saturday.
A Best Buy Reward Zone membership is free to join while Premier Silver status is only available to Reward Zone members who spend at least $2,500 at Best Buy in a single calendar year, according to a list of frequently asked questions at the program's website.