App Store developers show off new features of iPhone 3.0 (photos)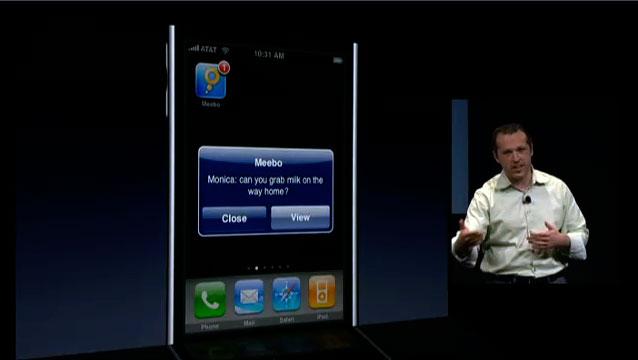 Two weeks ago, Apple presented its new iPhone 3.0 Software Development Kit to a select group of iPhone developers, then allowed them to take the stage and show off what they could create on the new platform.
Meebo CEO Seth Sternberg demonstrated an iPhone native version of the company's new multi-protocol chat client. Meebo's software handles 35 million people sending 5 billion instant messages every month. The app leverages Push Notification support and features an "Updates" panel that receives real-time notices from friends.
As such, users can now respond to chat requests without having to remain in the program, which to date has severely limited the usefulness of instant messaging on the iPhone.
Travis Boatman from EA Games demonstrated Sims 3 for the iPhone, which supports paid downloads of new game features such as furniture and access to the device's local iPod library for music playback controls within the game on appropriate house objects like stereos.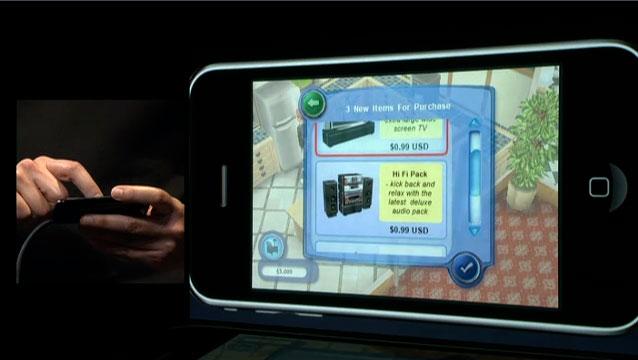 Oracle, which currently has five apps on the App Store, demonstrated plans to enhance its offerings with the ability to receive real-time updates such as stock alerts, to notify Oracle partners about product shortages, and to send email from directly within its app using Apple's newly-added email sheets.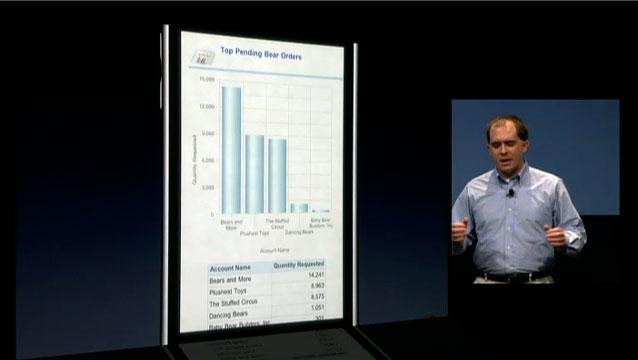 ESPN announced plans to scale video quality automatically using the new iPhone APIs in order to provide users with the best quality for either a 3G or Wi-Fi connection. The app will also support background push notifications with scores and game stats from favorite teams that can immediately take users to the relevant news or video.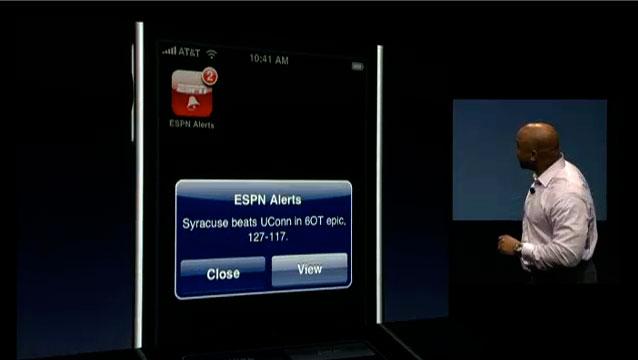 Anita Mathew of LifeScan demonstrated an application for diabetes management which communicates with an external blood sugar device and transmits the reading to the iPhone using the Dock Connector or Bluetooth.
Mathew explained how connecting a standalone insulin meter to an iPhone will allow users to track their diet and how much insulin they need after a particular meal, and could also support notification updates to a child's parents.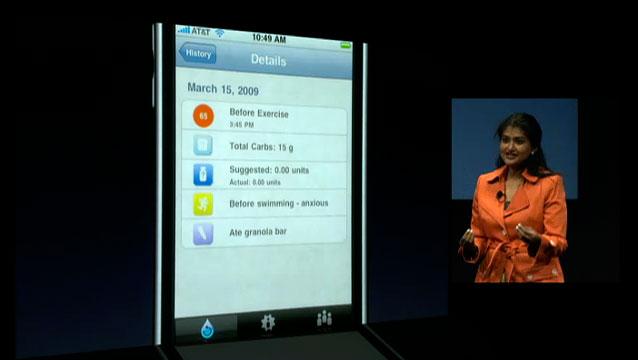 Game developer ngmoco demonstrated two new types of social game play. The first game is Touch Pets, where players adopt, nurture and play with their virtual puppies through one-on-one touch screen interaction or on play dates with other players' dogs from around the world.
The ambitious Touch Pets social network, embedded within the game, allows owners and dogs alike to build relationships with other players and their Touch Pets. Puppies' social lives continue to evolve whether their owners are logged into the game or not, and the results are broadcast for the world to see on the Touch Pets social network feed.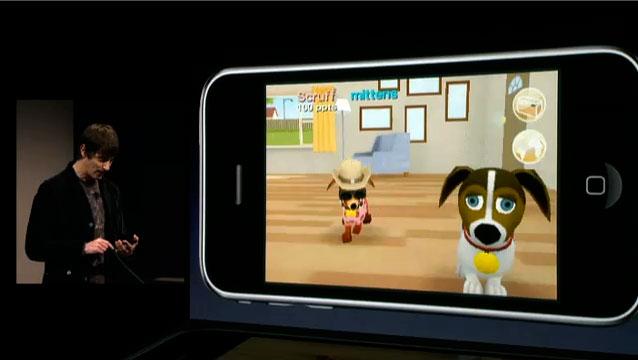 With the new iPhone 3.0 platform features, Touch Pets can receive a notification for a play date from another Touch Pet user, and users will also be able to buy new toys for their touch pet within the game.
A new first-person shooter called LiveFire was also demonstrated, supporting shake-to-jump, push notifications to friends, and the purchase of new weapons in-game.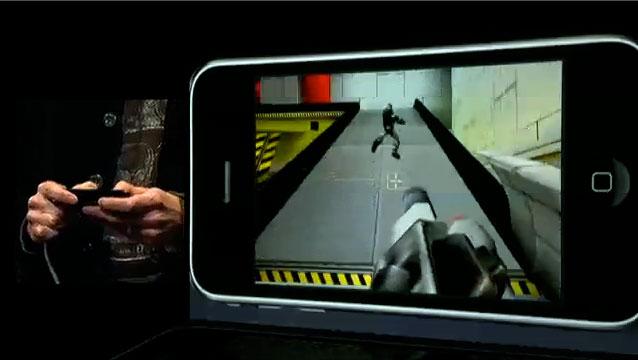 Smule, the creators of the Ocarina music app, are now coming out with a new app called Leaf Trombone. Similar to Ocarina, it lets you slide the trombone on the right and change the range on the left while you blow into the microphone, creating a virtual wind instrument.
New, however, is the use of Apple's Bonjour networking to let iPhone owners play duets with each other.