Apple's future iPods rumored to get cameras like iPhone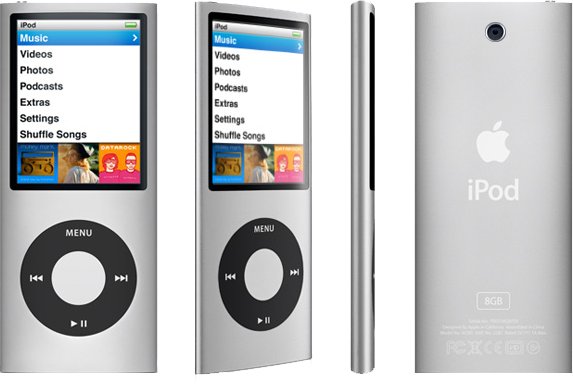 Apple may be planning to add camera functionality to a couple of its next-generation iPod models, according to a new report, which also claims that upcoming iPhones will retain the handsets' existing form factor.
Citing tips passed on from one of its sources, Hardmac, the English-language version of France's MacBidouille, says that when Apple refreshes its iPod touch and iPod nano players later this September, both will feature a camera like the iPhone.
Despite some inaccuracies in Hardmac's earlier batch of rumors, adding a camera to the iPod touch may be a logical step for Apple, in that it would nearly double the market for camera-related applications on the App Store set to explode following the release of next-generation iPhones, which will include video recording capabilities as one of their biggest features.
The assertion that the more affordable and compact iPod nanos will also gain camera functionality is a bit more dubious but shouldn't be ruled out entirely. Although there's no developer platform surrounding the nano to help leverage such a feature, the players do include a built-in photo viewer.
Adding a camera to the nano may be a simple but material enough measure that could help drive upgrade cycles on the part of consumers, some of which may be turned on to the novelty of having rudimentary point-and-shoot capabilities built into a device they carry regularly, doing away for the need to tote a separate device more frequently.
Separately, the report cites the same sources as saying that this year's iPhones will feature "exactly the same shape and size than the current iPhone 3G, despite fakes and rumors circulating." This prediction is fairly consistent with one waged by a self-alleged insider in China, who outlined several specifications rumored for the new handsets in an overseas forum post first discovered by AppleInsider earlier this week.