iPhone speculation heats up around mysterious Best Buy entries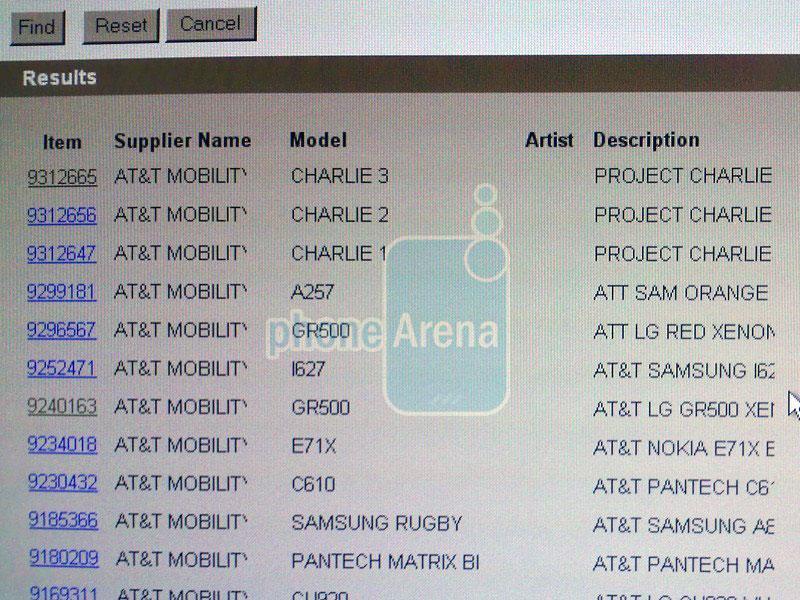 AppleInsider is supported by its audience and may earn commission as an Amazon Associate and affiliate partner on qualifying purchases. These affiliate partnerships do not influence our editorial content.
With Apple-related news grinding to a halt near week's end, some are scraping the bottom of the barrel and pointing to some unusual entries in Best Buy's inventory system as potential placeholders for Apple's next-gen iPhones.
Mobile site the phoneArena has published a screen capture (below) of the electronics retailer's inventory system passed on by a store employee showing conspicuous references to an unidentified trio of AT&T devices listed under the moniker "Project Charlie."
There's nothing that ties the entries to Apple or an iPhone, though some speculate that the references may align with some form of code-naming convention by which the third-generation iPhone would be given the "Charlie" nickname using the phonetic alphabet.
With roughly three weeks to go before the next time Apple will host an event (WWDC) suited for new product introductions, it's highly unlikely that Best Buy would have any first-hand knowledge of the company's iPhone plans.
That said, Best Buy is just one of two independent third-party U.S. retailers authorized to sell and activate the touchscreen handsets, with Wal-Mart serving as the other. It may therefore be prepping its inventory system for three new models based on assumptions that Apple will again offer its third-gen iPhones in two capacities with a dual color option at the top of the line.
It's surely no secret that new iPhone hardware is due in the coming weeks, with analysts and bloggers recently facing off in their predictions on whether the devices will make their appearance at Apple's annual developers conference during the second week or June or turn up several weeks later.