Apple updates Final Cut Studio with 100 new features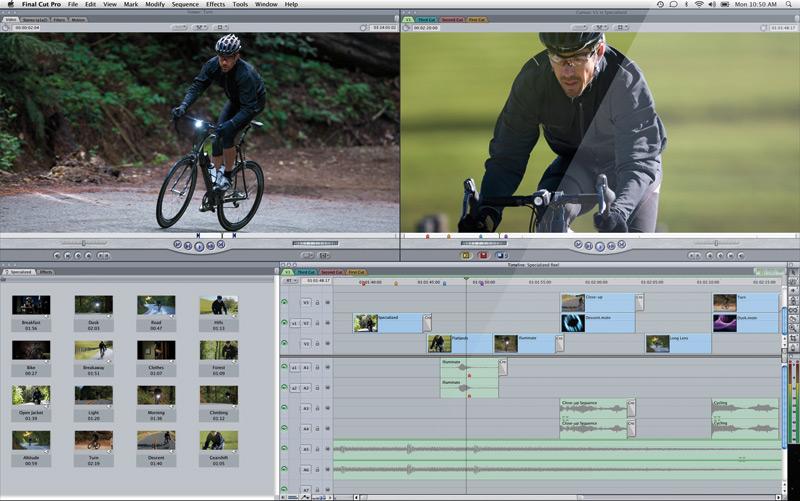 A "significant" upgrade to Final Cut Studio was announced by Apple Thursday, with more than 100 new features and new versions of Final Cut Pro, Motion, Soundtrack Pro, Color and Compressor.
And at $999, the new Final Cut Studio costs $300 less than it did before. Existing users can upgrade for $299.
"With 1.4 million users and 50 percent of the market, Final Cut Pro is the number one professional video editing application," said Philip Schiller, Apple's senior vice president of Worldwide Product Marketing. "The new Final Cut Studio includes more than 100 new features and dramatically expands Apple's ProRes family of codecs so editors can work in the studio with the highest quality video or on location at low bandwidths."
Apple also debuted the new Final Cut Server 1.5, which is the asset management and automation tool for Final Cut Studio. It offers offline editing with ProRes Proxy, production hierarchies to organize media, and support for still sequences to easily view and manage image sequences for graphics and effects workflows. The new Final Cut Server also includes unlimited client licenses. It is available for $999 or as a $299 upgrade for existing users.
In revealing the new Final Cut Studio Thursday, Apple announced the following new features for each of the suite's included applications:
Expands Apple's ProRes codec family to support virtually any workflow. ProRes Proxy allows offline and mobile editing at low bandwidth; ProRes LT allows general purpose editing; and ProRes 4444 is for editing and visual effects at the highest quality possible.
Easy Export allows users to continue working on projects while encoding is done in the background and the sequence is exported to YouTube, MobileMe, iPhone, iPod, Apple TV, DVD or Blu-ray.
iChat Theater support allows real time collaboration by sharing Final Cut® timelines or individual source clips with iChat users anywhere in the world, even if they don't have a copy of Final Cut Pro.
New speed tools to change clip speed with ease.
Alpha transitions to create dramatic effects using moving mattes.
Native AVC-Intra support for the latest high quality Panasonic cameras.
Enhancing 3D compositions is faster than ever with new customizable features that add point and spot lights to cast realistic shadows or turn any shape, video plane or paint stroke into a reflective surface.
Gives editors the flexibility to adjust the depth of field within a 3D canvas by selectively highlighting a single object or using multiple objects to create a racking focus effect.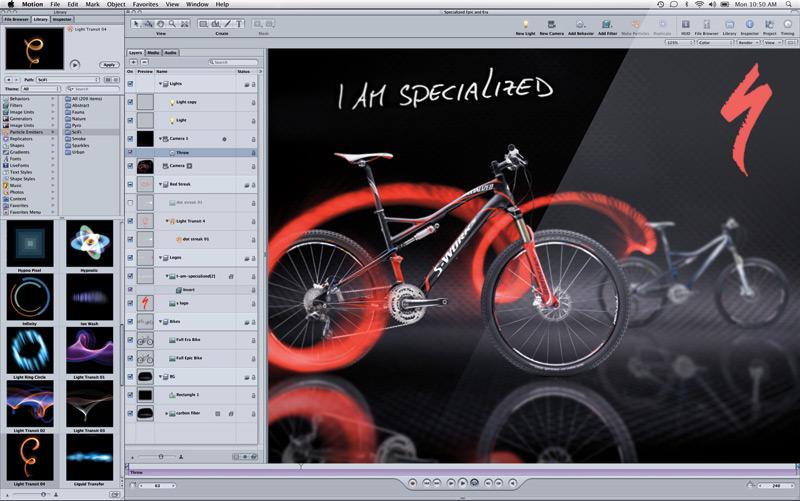 Voice Level Match extracts volume information from the vocal content of one clip and applies it to another without altering any other audio content so editors can easily correct mismatched voice levels.
Enhanced File Editor includes new tools to make sophisticated edits and fine tune volume adjustments by targeting specific frequencies such as the rustle of a paper or the bump of a desk without affecting dialogue.
New Advanced Time Stretch feature stretches and compresses audio with incredible precision using three Apple-designed algorithms or other algorithms available as third party plug-ins.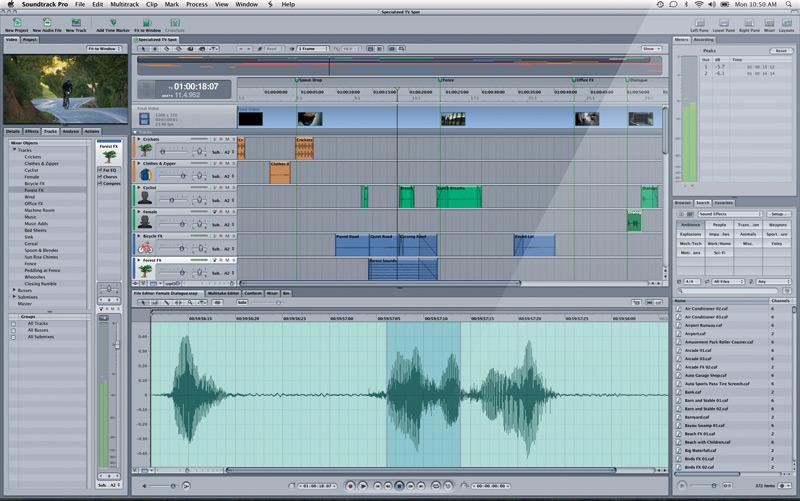 Works with a greater range of sequences and effects from Final Cut Pro and an integrated workflow allows editors to complete projects entirely within Final Cut Studio.
New 4K support works natively with files from cameras such as the RED ONE and outputs directly to ProRes for HD or DPX for film.
Expanded support for new high quality formats includes AVC-Intra, XDCAM 422 and ProRes 4444, for grading with the maximum amount of color information.
Adds ability to automatically detect QuickTime settings and create an Easy Export template or a mini "droplet" on the desktop that automates specific Compressor actions. New, customizable sharing options make it easy to publish to YouTube and MobileMe, or export for iPhone, iPod, Apple TV and mobile phones.
Menu templates and encoding presets make it fast and easy to create Blu-ray discs.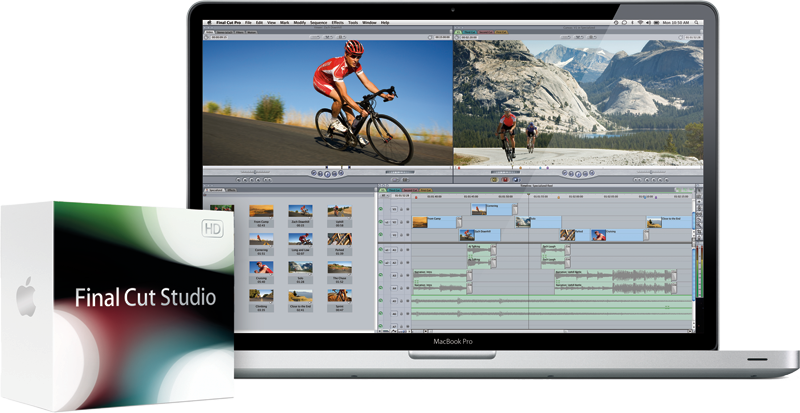 Last month, AppleInsider was first to report that Apple was planning a new version of Final Cut Studio with major upgrades to Final Cut Pro, Motion, and Soundtrack Pro. While under development, the project was code-named Sideways.