New China Unicom iPhone model, sans Wi-Fi, given approval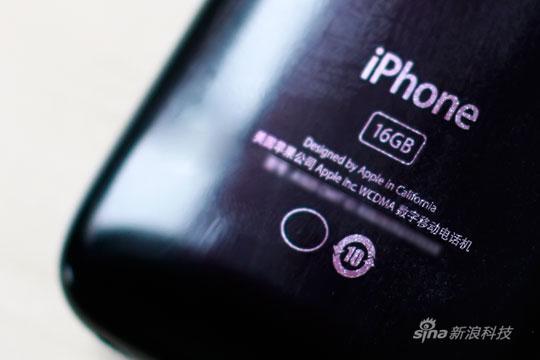 AppleInsider is supported by its audience and may earn commission as an Amazon Associate and affiliate partner on qualifying purchases. These affiliate partnerships do not influence our editorial content.
Reports of regulatory approval of a new model of the iPhone in China seem to confirm that Apple's hardware will appear on the China Unicom network, and also suggest that a new model was created for the country of over 1 billion.
The new iPhone is reportedly a GSM/WCDMA model that operates on the 900MHz, 1700MHz and 1900MHz bands. It also includes Bluetooth, but no Wi-Fi. It was approved on May 7, according to a China's State Radio Regulatory Commission filing discovered by Engadget. The phone has been approved for use in China for the next five years.
This week, reports surfaced that suggested a deal had been reached between Apple and China Unicom, but officials close to the matter quickly intervened to say the deal was not final.
China Unicom runs a GSM/UMTS 3G mobile network using the same signaling technology at AT&T in the U.S. and most other carriers worldwide. Existing iPhone models are already compatible with China Unicom's network, though WCDMA is a third-generation GSM technology.
Pictures of the new Chinese iPhone show a 16GB model that operates on the 3G spectrum. The Hong Kong model includes English text on the back, and says the model is WCDMA .
Details of the China Unicom deal leaked this week reportedly set a minimum threshold of CNY 5 billion ($731 million) in iPhone sales, guaranteeing orders of one to two million devices per year. The source said China Unicom could begin selling the iPhone as early as late September. China Unicom is also rumored to pay Apple 3,000 CNY ($439) per unit and price it below that for customers, Unicom promises to sell a minimum 1 million units per year, and the Chinese iPhone will access "Apple's China App Store."
In February, China Unicom was fingered as Apple's most likely partner by British consulting firm Ovum, followed by a leak of iPhone information inadvertently posted by China Unicom's website and an admission by the company that it was in talks with Apple in March. Earlier this month, Analyst Shaw Wu of Kaufman Bros. similarly claimed that China Unicom would be the frontrunner in marketing Apple's phone in the country.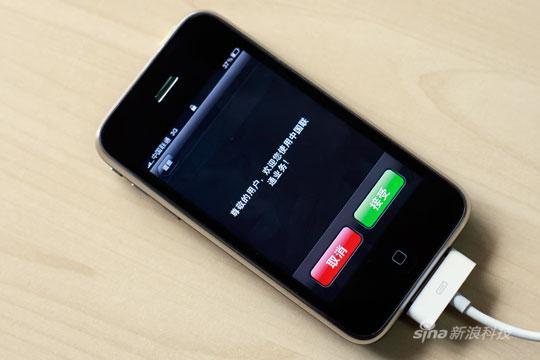 With over 135 million subscribers as of February 2009, China Unicom is 170% larger in terms of users than AT&T in the US, but it is still China's second largest mobile carrier after the state-owned giant China Mobile, which boasts 471 million subscribers, making it the world's largest carrier by number of subscribers.
The vast size of the Chinese market has kept observers intently interested in how and when Apple would officially enter the market with the iPhone. On its recent earnings call, Apple executives only said they planned to begin selling the iPhone within the next year and described the negotiations as a "priority project." That may have been cover to keep its negotiations productive as Apple pitted the Chinese carriers against each other to gain the best deal.
In addition to phone network compatibility, China Unicom may be more open to allowing Apple to run its own software store and retain control over iPhone features such as WiFi and Bluetooth. In contrast, China Mobile has expressed an unwavering demand to exclusively operate its own mobile software store, a stance also adopted by Verizon in the U.S.