Inside Apple's unibody polycarbonate MacBook (teardown photos)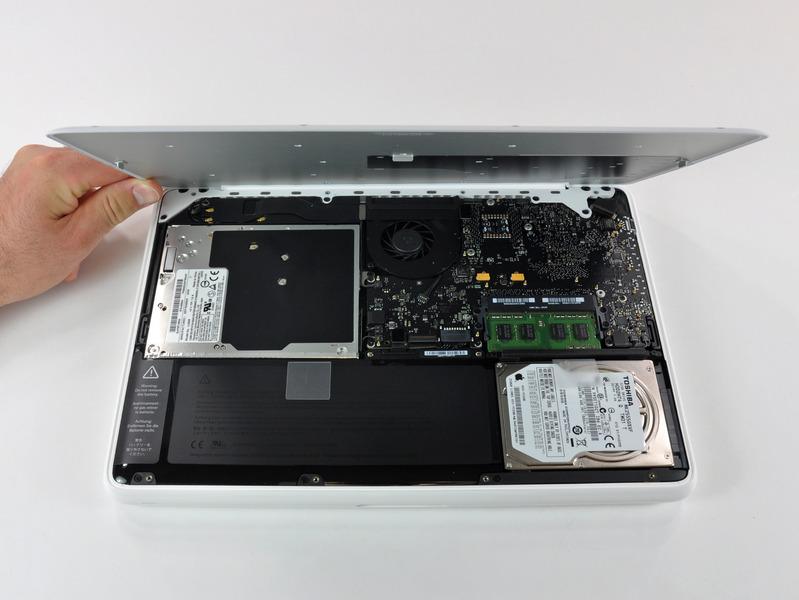 AppleInsider is supported by its audience and may earn commission as an Amazon Associate and affiliate partner on qualifying purchases. These affiliate partnerships do not influence our editorial content.
Released Tuesday, Apple's refreshed MacBook has already been dissected, revealing similarities to the Macbook Pro and Air lines.
The mad geniuses over at iFixit have already thoroughly disassembled and examined the new MacBook, less than 24 hours since the product hit the Apple store.
The new model replaced the existing MacBook line, and kept the same $999 price point. The price point is one of the only aspects that has remained from the previous generation. The new MacBook instead borrows heavily from both the MacBook Pro and Air models.
Some of the major changes include:
Polycarbonate unibody construction
Display featuring LED backlighting
A multi-touch glass trackpad
Integrated battery
No more FireWire or IR port
No external battery indicator
No Mini-DVI port, replaced by a Mini DisplayPort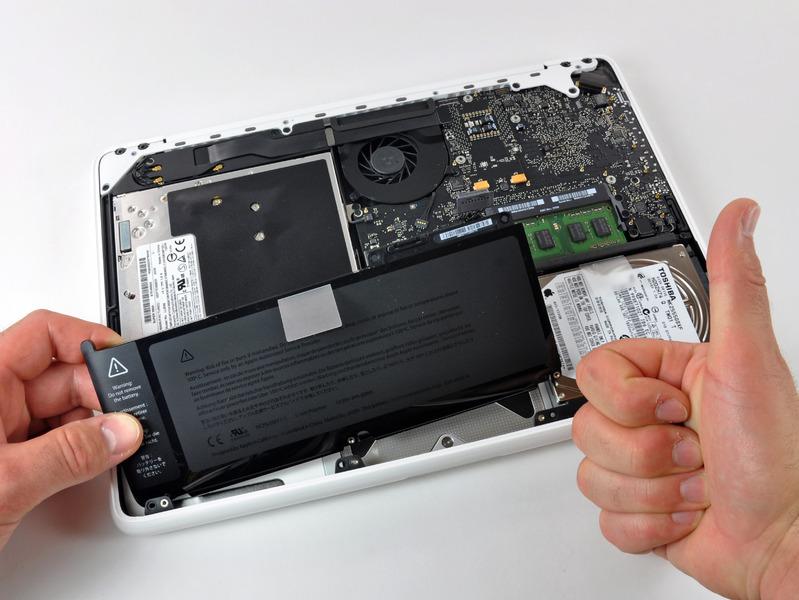 iFixit has highlighted several interesting aspects of the new design:
The new battery is only 5 more watt-hours than the previous version's yet it adds two hours of run time, meaning the machine is markedly more efficient
The battery is actually lighter than the older model
Unlike the earlier model, AirPort and Bluetooth share the same board, and all three antenna cables route into the display, meaning a possible improvement in Bluetooth range
The MacBook has exactly the same GPU and CPU as the baseline 13" MacBook Pro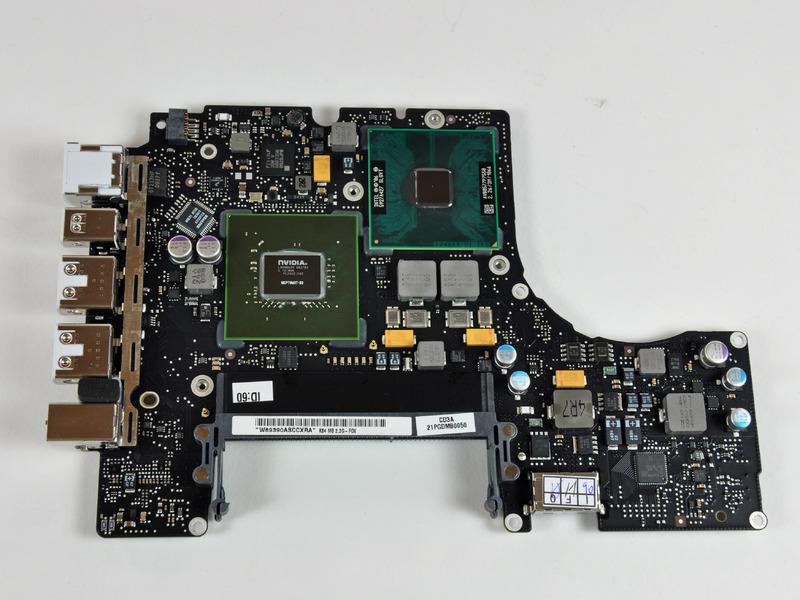 iFixit plans on creating detailed repair guides for the MacBook in the future, updates can be monitored by following the Twitter feed @ifixit.