Apple's new Magic Mouse disassembled, with pictures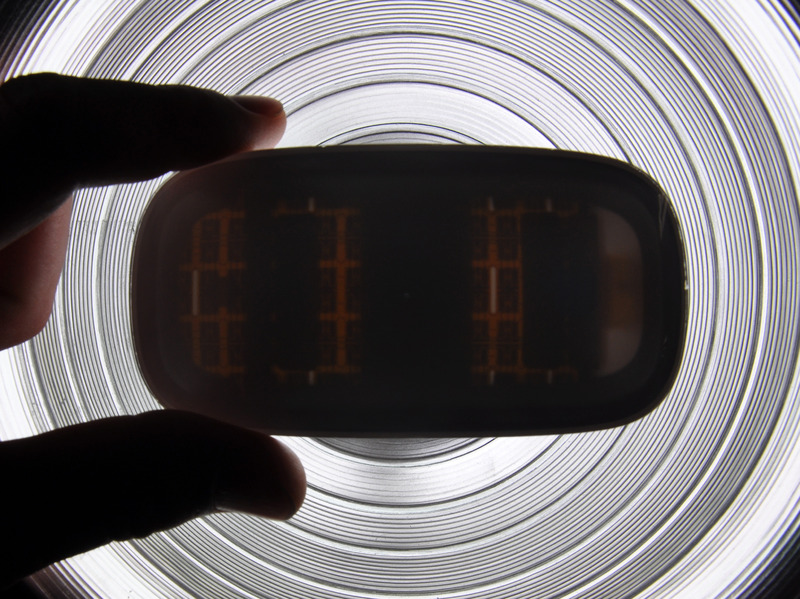 AppleInsider may earn an affiliate commission on purchases made through links on our site.
The world's first multi-touch mouse, Apple's new Magic Mouse, has been pulled apart from all of the glue that holds it together, allowing a glimpse at its internal components.
The new Magic Mouse has a solid acrylic surface on a low-profile body. It lacks any physical buttons or the scroll ball of its predecessor, the Mighty Mouse. Instead, the hardware senses the movement of fingertips across its surface, in a multi-touch fashion much like the technology employed in Apple's iPhone, iPod touch, MacBook and MacBook Pro lines.
iFixit's look inside found an aluminum base covered by a smooth multi-touch panel. Inside, the hardware is held together by "copious amounts" of glue. It was disassembled with an iPod opening tool.
"The glue didn't want to let go, but we overpowered it with the flick of our magic wand," the solutions provider said. "Screws would have been a lot easier to get apart (and much nicer to put back together)."
Most of the hardware's weight comes its two AA batteries (47 grams). The plastic weighs in at 37 grams, while the inside is just 10 grams.
A single ribbon cable connects the top of the mouse to its internal board, and orange capacitive touch sensors line the translucent top to track individual finger movements. iFixit found that the mouse's entire surface, from the Apple logo up, is covered with capacitive touch sensors.
Currently, the Magic Mouse requires a software patch for the multi-touch functionality to work with Mac OS X. But the forthcoming release of Mac OS X 10.6.2 is said to have native support for the new hardware.
The solutions provider said that the average mouse board weighs in at 0.4 grams, while the Magic Mouse's "brain" is 9 grams.
The mouse uses a Broadcom BCM2042A4KFBGH Bluetooth chip to wirelessly communicate with a desktop machine. Broadcom advertises the chip as a "low cost component" that allows manufacturers to create new hardware at the same price points as older mice with less features.
"Apparently Apple missed that memo," iFixit said of the $69 mouse.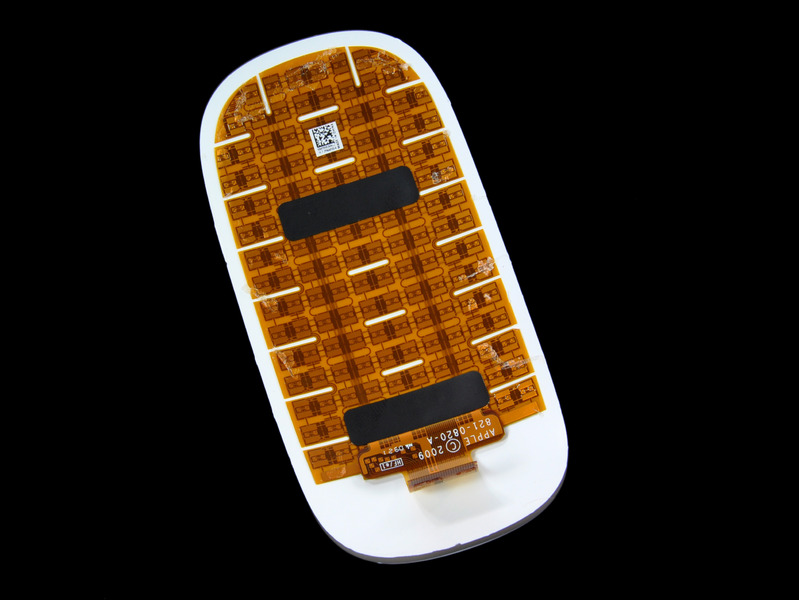 Disassembly of the new hardware is not recommended, as the sheer amount of glue holding it together would be difficult to repair once pulled apart.
"Another mouse killed in the name of science," they said. "We didn't break anything, but gluing it back together will be challenging."