Apple unveils browser-based iTunes Preview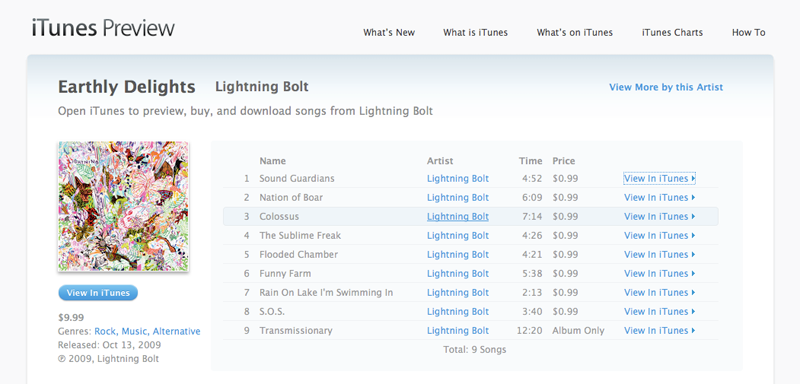 Apple has updated links generated via iTunes to direct to a Web site called iTunes Preview, which gives customers the option to view content without launching the application.
Links to an iTunes Preview page can be obtained through the iTunes Store "Copy Link" feature. Previously, users who did not have iTunes installed were prompted to do so in order to view content. Now, users can share music links via iTunes without the need to launch Apple's media suite.
The iTunes Preview page allows browsing of artists and albums on Apple's Web site. Artist biographies and similar acts can be viewed, as well as details on song prices and individual track lengths.
The new Web page also offers album reviews and customer reviews, just like is provided in the iTunes application. Content can also be browsed by genre.
Song previews, however, can not be listened to through iTunes Preview in a Web browser. The page offers links to "View in iTunes," where it can be previewed or purchased. Currently, the service only works with music.
iTunes Preview is region-less, and makes for a less intrusive option for those who do not have iTunes installed, or do not want to launch the application.
In September, Apple released iTunes 9, adding iPhone application management, iTunes LPs, and a redesigned iTunes Store. The layout update includes new artist, movie and TV pages, complete with improved navigation.
In October, Apple updated iTunes to version 9.0.2 to allow connectivity with the newly released Apple TV 3.0. Users can now view iTunes LP and iTunes Extras content via their Apple TV.