Microsoft looks to combat Apple globally with Zune content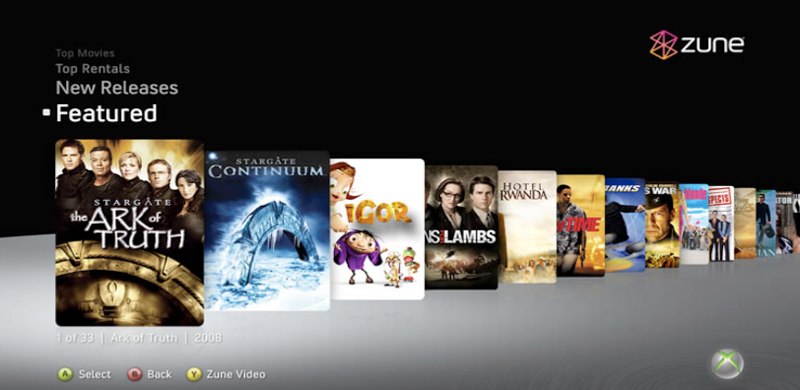 Microsoft will launch its media brand outside of the U.S. for the first time this week, with the debut of the Zune content purchasing service for the Xbox 360.
Microsoft will introduce the Zune brand on its Xbox 360 game console in 18 markets Tuesday, including the U.S., U.K., France, Germany and Australia, according to the Financial Times. The new service will include instant streaming of high definition movie purchases. The digital movie service will come under the Zune name, representing the first time it has been used by Microsoft overseas.
There is no indication, however, that Microsoft intends to take the Zune hardware — namely, the relatively well received Zune HD — on a global scale. The brand introduction is for licensed content only.
That the service is available on the Xbox 360 makes it more of a competitor to the iTunes and Apple TV pairing than Apple's market-dominating iPod lineup. The acquisition of licensing agreements has slowed expansion of Apple iTunes movie sales into other territories overseas.
Microsoft has reportedly acquired the rights to the "most popular films" from major studios MGM, Paramount and Universal. The Redmond, Wash., software giant has sold more than 10 million Xbox 360s in Europe, the Middle East and Africa.
Christine Heckart, general manager for TV, video and music marketing at Microsoft, told the Financial Times that the company intends to employ a "three screens" approach for the Zune service, expanding its content to the TV and PC, as well as portable screens like the Zune and mobile phones.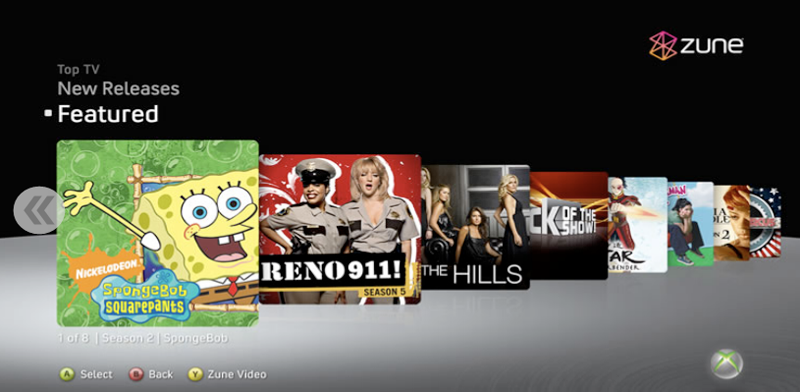 In 2008, Apple went global with iTunes Store movies, delivering them for the first time to the U.K. and Canada. This April, Apple launched the iTunes movie store in Germany, with over 500 Hollywood and German films. Movie rentals can be watched directly on a computer, or streamed to the living room via the Apple TV hardware.