Google Chrome for Mac Web browser reaches beta release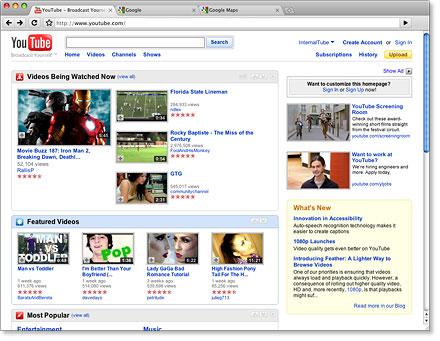 General users can now download the public beta of Google Chrome for Mac, as the Web browser software was finally made available Tuesday.
Chrome for Mac has been a long time coming, more than a year after its Windows counterpart first debuted in beta. Though it was originally intended to release in the first half of 2009, the product hit numerous delays.
Google co-founder Sergey Brin admitted this year that Chrome's absence on the Mac platform was an embarrassment for his company. The company worked to ensure that the beta version of the browser would reach a deadline of the end of 2009.
The download, available direct from Google, is 17.6MB. It requires Mac OS X 10.5 or later, and only runs on Intel processors.
"We've been working hard to deliver a first-class browser for the Mac — it took longer than we expected, but we hope the wait was worth it!" the development team said on its official blog. "We wanted Google Chrome to feel at home on the Mac, so we've focused on uniting our clean, simple design with subtle animations and effects to create a snappy and satisfying browsing experience on OS X. As you might expect, the speed of Google Chrome for Mac is something we're very proud of. If you have a Mac, try installing the beta and see how fast it launches — there's hardly even time for the icon in the dock to bounce!"
The company also released a Mac-specific video tutorial to accompany the launch:
As it is a beta, Google Chrome for Mac lacks some of the features that have been present for some time in its Windows counterpart, such as Google Gears for offline support of Web applications like Gmail. However, recent reports have suggested Google will move away from Gears in favor of HTML5, the next major version of the core markup language of the World Wide Web.
But it does feature exclusive Mac-style animations when the Bookmarks bar is opened, and is integrated into the system Keychain and spellchecking.
Google highlighted the following features of its browser along with the new Mac release:
Speed: Google Chrome loads pages and runs web applications in a snap.
Stability: Google Chrome is built for stability. If an individual tab freezes or crashes, the other tabs are unaffected.
Omnibox: Use the Omnibox to type both web addresses and searches in Google Chrome.
New Tab page: Visit your favorite websites easily from the New Tab page. When you open a new tab, the sites you visit most often are readily available.