Apple posts surprise ad for iPad during the Oscars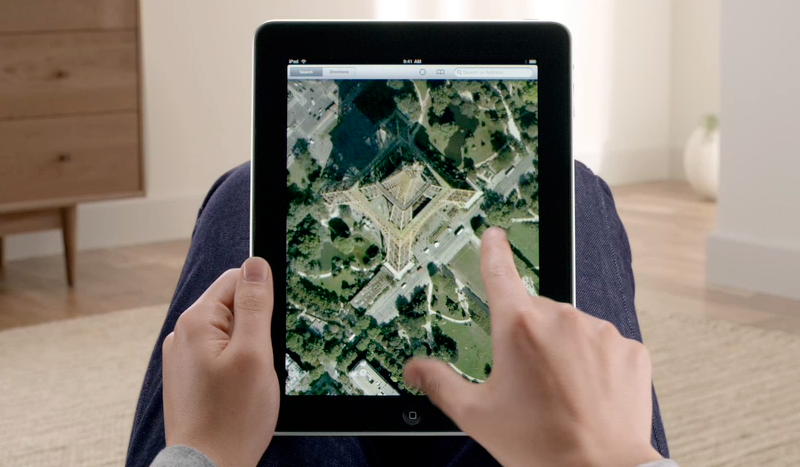 Apple captured the attention of movie buffs and the entire film industry by publishing a new teaser commercial for the iPad during the Academy Awards presentation Sunday evening.
The new 30 second spot, backed by The Blue Van's catchy tune "There Goes My Love," races through a variety of iPad features.
It quickly demonstrates browsing through photo albums with finger gestures, then shows how to download ebooks from the new iBook Store and using the new full screen versions of Mobile Safari and Apple's Maps application based on Google's Map service (below).
It also highlights the expanded version of the iPhone OS' email app, iTunes media playback featuring the movie "Star Trek," and a subtle mention of page layout and word processing within Apple's multitouch version of iWork's Pages app.
The fast-paced new ad then flashes through a rapid sequence of other apps including Maps and iTunes album playback to finish with the iPad's April 3 launch date.