Price concerns keep Random House content from Apple iPad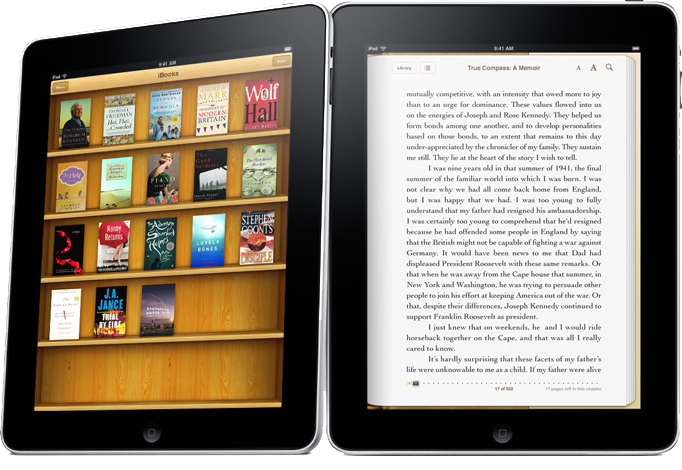 The largest book publisher in the world may not offer its content for the iBookstore on Apple's iPad when the device launches April 3, as Random House is reportedly concerned over the effects of e-book prices.
According to the Financial Times, Random House executives want to explore the matter further with their authors and agents before agreeing to Apple's terms, which dictate Apple would receive a 30 percent cut of all sales on the iBookstore. Markus Dohle, chief executive of the publisher, said his company could still reach a deal before the iPad goes on sale April 3, but he is proceeding with caution.
The concern is over Apple's adoption of the "agency model," which allows the company serving the content to take a cut of sales. Apple has employed the same 70-30 split to great success with its App Store for software on the iPhone and iPod touch.
Under the traditional business model, resellers have bought books from publishers at discount prices, and then marked them up to make a profit through sales. But Apple's approach would have the publishers set the prices paid by consumers — something Random House executives are concerned could lead to considerably lower prices, and thus lower profits.
The holdout from Random House exists after five of its biggest competitors — HarperCollins, Hachette, Penguin, Macmillan and Simon & Shuster — were all announced as iBookstore partners at Apple's official unveiling of the iPad. Books will be sold through the iBooks application, which will be available for download at launch through the App Store.
But reluctance from Random House is not the first example of publishers showing skepticism over Apple's new business model for the print world. Last month, the Times also reported that talks "stumbled" with some newspapers who are uncomfortable with Apple's revenue sharing plan and unwillingness to share consumer information — data that is a valuable asset for traditional print publishers.