Purported photos of Apple's multitouch 'Magic Trackpad' leaked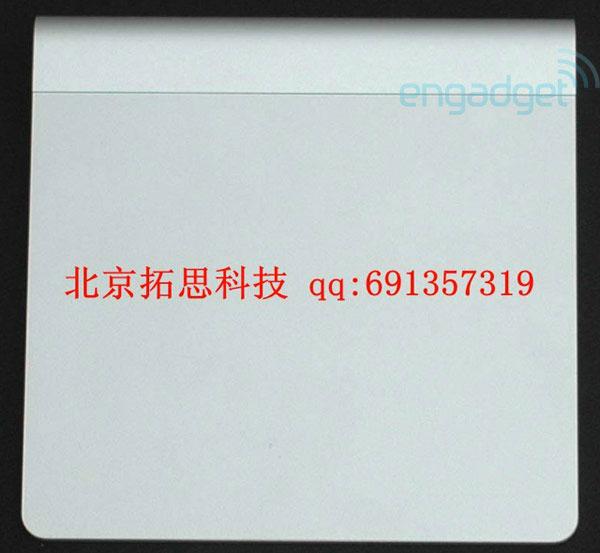 Photos of a new wireless multitouch "Magic Trackpad" input device — an unannounced product rumored for months — leaked Monday before Apple's WWDC 2010 keynote.
Engadget editor Joshua Topolsky revealed pictures of the device, which shares a similar design with Apple's wireless Bluetooth keyboard. The device appears to offer a large, multitouch input surface for Mac hardware.
"What we appear to be looking at is a brand new input device that Apple has dreamed up which connects to desktops (and laptops, if you like) via Bluetooth, much like the Apple Keyboard," Topolsky wrote. "If you take what you see in the photos at face value, it would seem that the folks in Cupertino are making a play for finger-based input in a big way — taking the work they've done on Mac laptops and the iPhone, iPod touch, and iPad, and translating it to the desktop realm."
The images also came with a tip that the device would support handwriting recognition, along with "every feature you can find on a Magic Mouse (and possibly features of a MacBook Pro trackpad)." The information reportedly came from a person who claimed to be personally testing it.
The pictures would seem to suggest that the hardware, first predicted by Daring Fireball's John Gruber last October, could be announced by Apple Chief Executive Steve Jobs at today's Worldwide Developers Conference keynote.
The product name may already be known, too, as Apple filed a trademark for ownership of the name "Magic Trackpad" in February That naming corresponds with Apple's Magic Mouse, a multitouch device introduced by Apple last fall. The entire surface of the Magic Mouse can track independent fingers for activities like scrolling and zooming, much like an iPhone or iPod touch.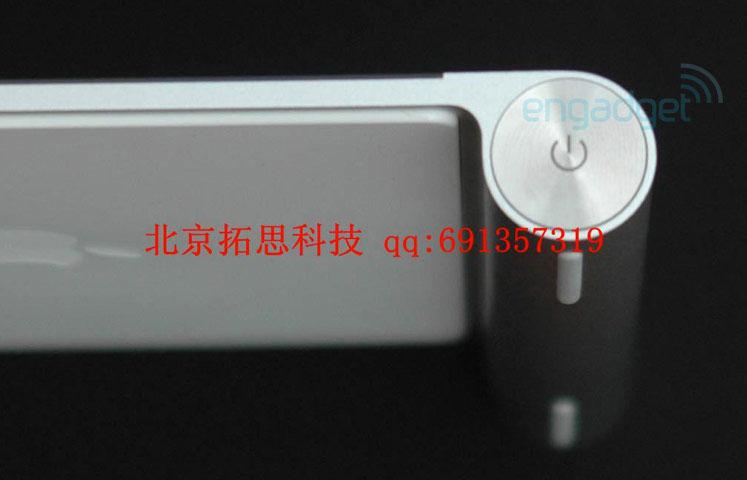 The multi-touch trackpad was first introduced to the MacBook Air family of notebooks, though it was later brought to the MacBook Pro and MacBook line of portable computers.