Next-gen Apple MacBook Pros to gain multi-touch trackpad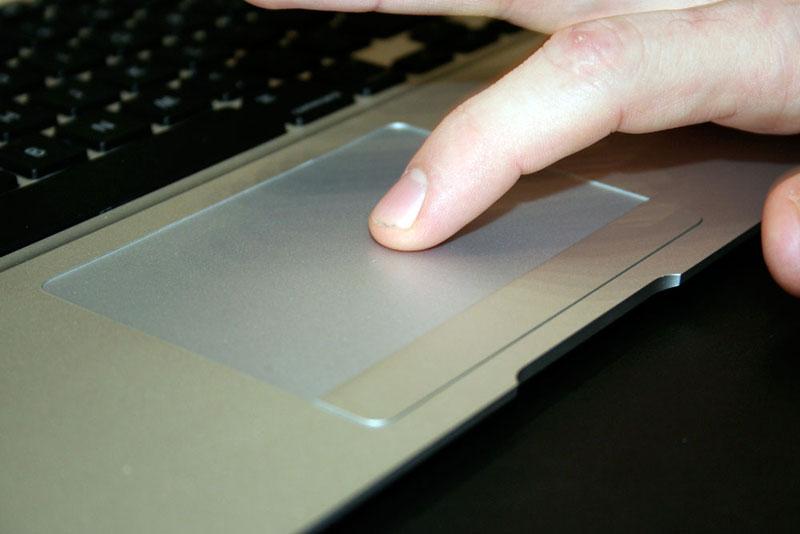 The exclusivity of Apple's new multi-touch trackpad to the company's MacBook Air family of notebooks won't last long, AppleInsider has learned.
In very much the same way that iSight video cams have become commonplace on nearly all of Apple's personal computer systems, the Mac maker will reportedly scale the gesture-based input technology (video) across its notebook lines during the course of the year.
The next models to receive the oversized trackpads will be updated 15- and 17-inch MacBook Pro models due for an introduction in the next several weeks, people familiar with the company's 2008 product roadmap say.
According to those same people, the new notebooks will also be the first from the Cupertino-based company to employ Penryn-based Core 2 Duo mobile process from Intel Corp., which in their most likely form for the MacBook Pro would range in clock frequency from 2.5GHz to 2.6GHz with 6MB of Level 2 cache.
Although the new professional notebooks had been slated for an introduction at or around Macworld Expo, an executive decision was reportedly made late last year to push out the release by several weeks.
The delay is attributed solely to the need for additional resources and personnel to be placed on the MacBook Air project leading up to its introduction last week, as last minute tweaks to the super-slim 13-inch notebook were still well underway at the time.
Though precise configuration details for the new MacBook Pro models were not available, the streamlined nature of Intel's Penryn-based Core 2 mobile offerings suggests that Apple will standardize retail configurations around 2.5GHz and 2.6GHz Core 2 Duo chips, as the company has not yet elected to offer the faster, more power-hungry Core 2 Extreme mobile processors in its notebook lines.
Early observations have revealed that a 2.6GHz Penryn-based Core 2 Duo processor runs at 1.15V compared to the 1.225V of the similarly-speced Merom chip offered on existing MacBook Pros, which should translate into modest battery improvements for the new 15- and 17-inch MacBook Pros.
In a recent test run by technology publication AnandTech, a 2.6GHz Penryn-based notebook lasted an extra 55 minutes, or an increase of almost 16.5 percent in battery life over the identically configured 2.6GHz Merom-based system.
In a similar set of performance test, the Penryn system bested the Merom model by a range of 1 to 8 percent, including a 6.4 percent advantage when running MobileMark's Productivity 2007 test.