Apple now offers HTML5-based movie showtimes, locations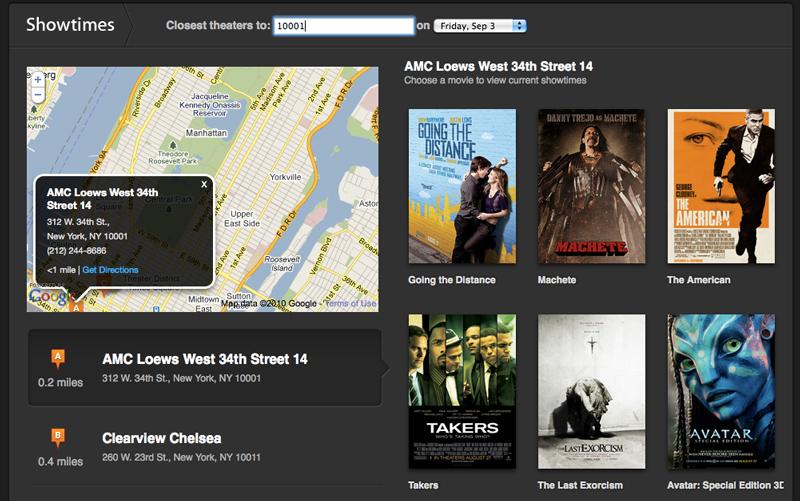 Apple has revamped its Movie Trailers page with movie showtimes and the ability to automatically find the nearest theater, all within HTML5, and compatible with iOS devices.
The new Showtimes page on the iTunes Movie Trailers website allows users to find their closest theaters manually, via zip code, or they can opt to have the site determine the closest theater for them. The interactive site is unsurprisingly free of Adobe Flash, built on the HTML5 standard that Apple supports.
By selecting a movie, users are given a list of nearby theaters with showtimes for that feature. Showtimes are given on a timeline, in which grayed out circles are past shows, green circles are bargain shows, and a blue dot represents an upcoming show.
The site also offers a "Get Tickets" option, which allows users to buy tickets through Fandango.com. If a theater does not allow ticketing through Fandango, the button is replaced with a "Ticket Info" option that forwards to the theater's website.
The new iTunes Movie Trailers Showtimes page also includes embedded Google Maps, allowing people on the site to quickly obtain directions to their theater.
Movie trailers first became a part of iTunes back in 2004, when Apple's music store was in just its second year of existence. Since then it has become the premier destination for collected trailers, particularly those streamed in high definition.