Apple sues 'HyperMac' accessory maker over MagSafe, iPod cables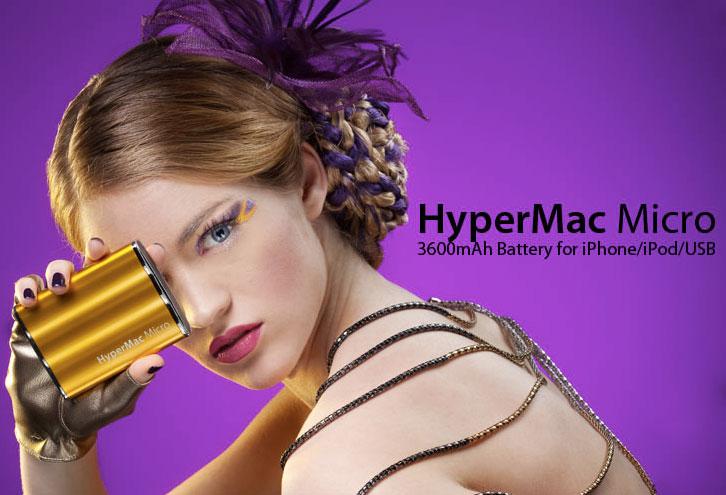 Apple has filed a lawsuit against Sanho Corporation, maker of the HyperMac line of accessories, alleging violation of patents it owns related to the MagSafe charger and cables that use the iPod 30-pin connection.
The lawsuit filed this month accuses Sanho, based out of Sunnyvale, Calif., of infringing on six MagSafe- and iPod-related patents, covering a variety of products sold under the HyperMac brand. Among the products named in the suit are its magnetic power connectors, known as MBP-PRO and MBP-AIR, as well as a MacBook car charger, MBP-CAR.
Instead of mimicking Apple's patented MagSafe connectors, Sanho's products actually rely on recycled official MagSafe products made by Apple. "Our charging cables use original Apple MagSafe connectors for maximum compatibility," the company's website reads.
The suit also singles out charging and data cables that rely on the 30-pin dock connector compatible with Apple's iPod, iPhone and iPad ecosystem of devices. Named in the suit are the "HyperMac Nano," "HyperMac Micro" and "HyperMac Mini" products.
Sanho's HyperMac branding sells a number of small, portable external batteries that can provide extra power to portable devices on the go. Using the iPod 30-pin dock connector, products like the HyperMac Micro come in a variety of colors and are compatible with Apple products like the iPhone 4 and iPad.
In the suit, filed in a U.S. District Court in the Northern District of California, Apple says it notified Sanho of its infringement via official letters on April 26, May 19 and June 2010 of 2010.
"Defendants manufacture, distribute, and/or sell products that infringe patents related to Apple's proprietary MagSafe connectors used to connect power adapters and other products to Apple portable computers, such as the MacBook," the suit reads. "Defendants also manufacture, distribute and/or sell products that infringe patents related to Apple's 30-pin connectors and receptacles , used to connect cables to Apple iPod, iPhone and/or iPad products."
"Defendants' infringing conduct has damaged Apple and inflicted irreparable harm for which Apple seeks, among other remedies, an award of its actual damages, disgorgement of Defendants' profits from the sale of infringing devices and injunctive relief."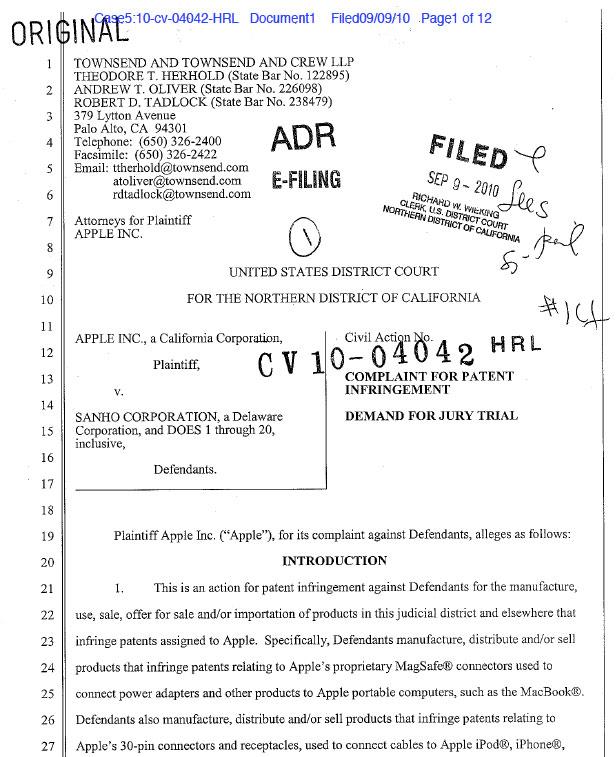 The patents cited by in the suit are: