Pixelmator banks on Mac App Store for exclusive distribution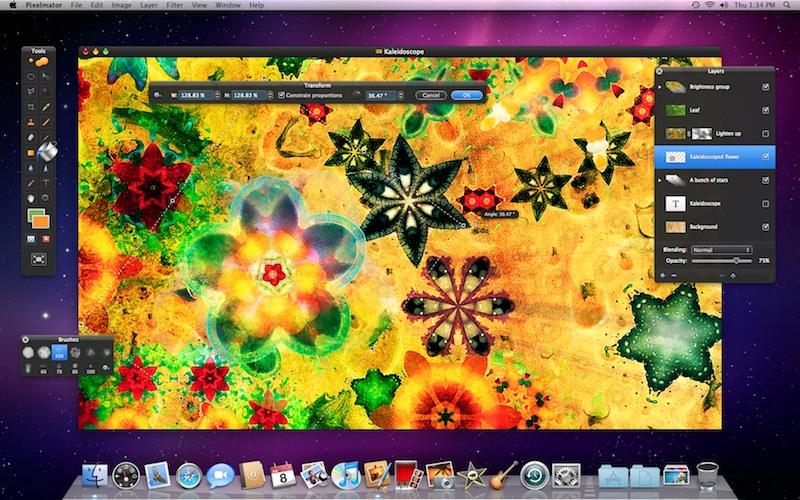 AppleInsider is supported by its audience and may earn commission as an Amazon Associate and affiliate partner on qualifying purchases. These affiliate partnerships do not influence our editorial content.
Pixelmator, the developers of streamlined Mac image editor that compares to Adobe Photoshop at a much lower price, has announced exclusive commitment to Apple's new Mac App Store for its software sales and distribution.
In a blog post, the company stated, "we, the Pixelmator Team, believe that the Mac App Store is going to be an absolute hit and are very excited to be part of it.
"And, because it offers so many benefits to our customers, we are fully committed to supporting the Mac App Store by completely moving Pixelmator sales and distribution to the Mac App Store in the upcoming months."
The Pixelmator app was previously priced at $59.99, and sold through a variety of retail sources including Amazon and other online retailers, and Apple's own retail stores. The app is now priced at just $29.99, half off "for a limited time," and includes a free upgrade to the forthcoming Pixelmator 2.0 when it ships later this year.
Existing apps don't transition to the Mac App Store
Because the Mac App Store does not grandfather in existing users, anyone who has purchased an app that is now being sold in the Mac App Store will not be able to use Apple's new store to upgrade their app, or transfer their purchase into the new store.
Existing apps will continue to work, of course, but to be served through the Mac App Store, users will have to repurchase the title, just as CD owners were faced with the option of buying their music from iTunes again.
That has prompted Pixelmator to offer its special price and free 2.0 upgrade; other developers are wrestling with how they will make the transition, or if they will continue to maintain parallel sales and upgrades independent from the App Store.
Pixelmator noted a variety of reasons for moving exclusively to the new App Store, including easy installation for users, automatic update notifications that make it easy to stay up-to-date with the most recent version, the ability for users to download all the apps they buy to new computers or other Macs they own, freedom from having to deal with serial numbers and anti-piracy measures, and the fact that Pixelmator developers "are able to focus even more on what we are good at—creating the best image editor for the Mac. And that is, of course, good for you."
For existing users that chose not to buy the new version of Pixelmator from the App Store, the company will continue to deliver free 1.0 updates until the new 2.0 version ships later this year. That version will only be available through the Mac App Store. The company also offers a free 30 day trial from its website, something it won't be able to do through the Mac App Store itself.
Pixelmator's enthusiastic support for the Mac App Store, which just opened yesterday, flies in the face of criticism that developers would chafe at Apple's 30 percent retail cut and other App Store policies.