Cupertino mayor certain Apple's 'spaceship' campus will be approved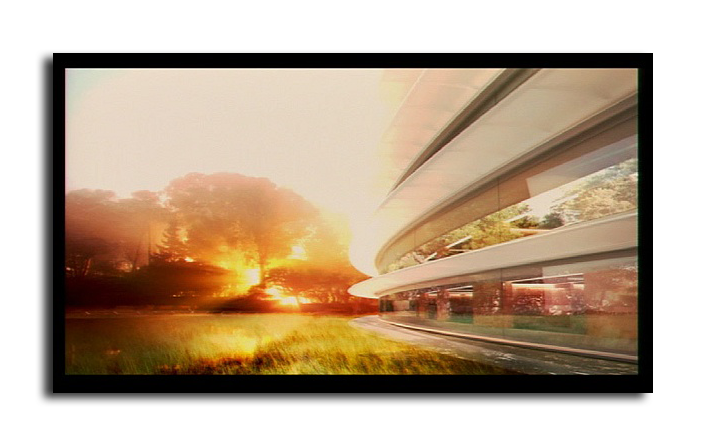 AppleInsider is supported by its audience and may earn commission as an Amazon Associate and affiliate partner on qualifying purchases. These affiliate partnerships do not influence our editorial content.
Following a public presentation by Apple Chief Executive Steve Jobs of his company's new proposed corporate campus in Cupertino, Calif., the city's mayor has said there is "no chance" the city council will not approve the structure.
Following Jobs's presentation earlier this week, Cupertino Mayor Gilbert Wong held a press conference in which he expressed enthusiastic support for Apple's proposed 12,000-employee facility. He offered a history of both Apple's and Jobs's roots in Cupertino, and made clear that the city intends to remain partners with the company.
"There is no chance that we're saying no," Wong said. He noted that growing up, he used an Apple II computer and has stuck with the company's products since. He even mentioned this week's announcement of iCloud as the latest product from the company.
"This mothership really has landed here here in Cupertino," he said.
Wong said that building plans for the new facility will be submitted later this year. The review process for the greatly expanded facility will be the same as for any project in the city, reviewing a number of aspects including the environmental impact and effect on traffic patterns.
The city and Apple expect the project to be completed by 2015. The new, large, circular building would augment the current Infinite Loop facilities. Wong encouraged people to track the progress of the project at a special site set up at cupertino.org/apple.
Jobs first announced his company's plans to build a new campus in Cupertino to the city council in April of 2006. This week, the CEO presented more detailed plans, which were met with great enthusiasm by the council.
"It's like a spaceship landed," Jobs told the council of the proposed facility's circular design. "It's got this gorgeous courtyard in the middle, but it's got a lot more."
Among the building's features would be curved glass all along the exterior. Jobs said that Apple has utilized its expertise in making iconic retail facilities around the world in designing the new office.
The new campus would consist of 80 percent landscaping, compared to the current land's ratio of 20 percent. Jobs said Apple would nearly double the number of trees on the property from 3,700 to 6,000.
Apple's plans also include underground parking to maximize green space, and an above-ground parking garage just four stories high to preserve the "human scale" of the campus. The iPhone maker would also supply its own power, using the city grid as a backup.