Rumor: Apple's new Mac Pro, Mac mini with Thunderbolt coming by August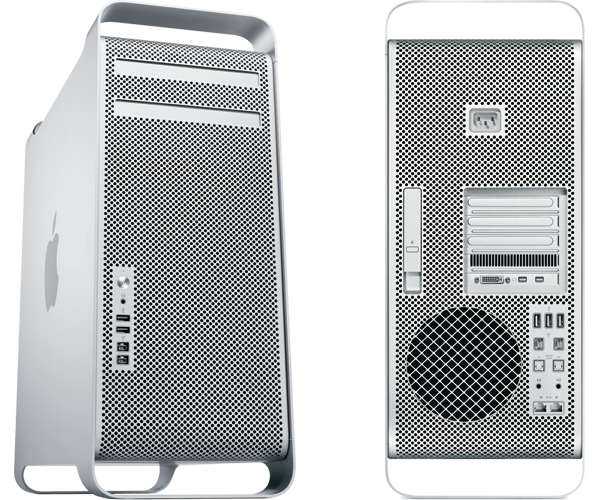 Apple will release updates for its Mac Pro and Mac mini desktops in August, adding Intel's latest generation Sandy Bridge processors and the new high-speed Thunderbolt port, according to a new rumor.
Brian Tong of CNet wrote on his official Twitter account on Sunday that "all new" next-generation Mac Pros and Mac Minis will launch "either end of July (or) first week of August."
He then followed up with a second post, in which he said that August is "more likely." He also suggested that Sandy Bridge and Thunderbolt would appear on both machines, as expected, though he added that "no details for specs or configurations were given."
Tong in March correctly pointed to the launch of new iMacs, also with Thunderbolt ports and Sandy Bridge processors. He said the updated all-in-one desktops would arrive by early May, and they went on sale right on schedule.
The Mac Pro was last updated in late July of 2010. The tower was upgraded to 12 processing cores with Intel Xeon processors, making them up to 50 percent faster than their predecessors.
Just a month before, a redesigned Mac mini was released in June adding an HDMI port for easy connectivity to a high-definition television. The Mac mini also sports a built-in SD card slot for grabbing photos and videos from a digital camera, all in a size just 7.7 inches square and 1.4 inches thin starting at $699.

The MacBook Air is also expected to receive an upgrade in the near future to be outfitted with Sandy Bridge processors and a Thunderbolt port. Last week, AppleInsider exclusively reported that Apple is expected to hold off on releasing any new Mac hardware until its next-generation operating system, Mac OS X 10.7 Lion, goes on sale in July.