Apple's new iPad 2 ad sneaks in Lion reference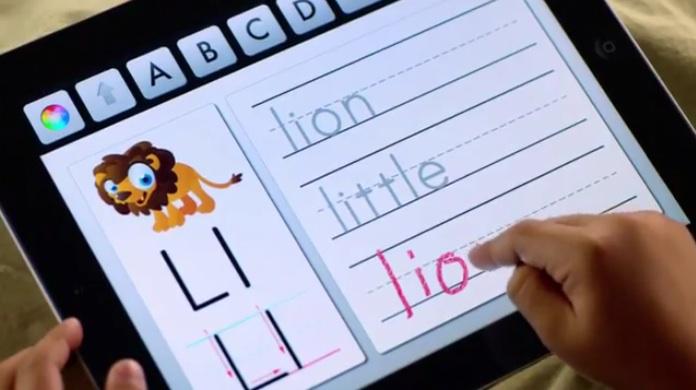 Apple on Sunday released a new ad for the iPad 2 containing a subtle reference to the newly-released Mac OS X 10.7 Lion.
The ad has been posted to the iPad 2 page on the company's website, as well as its official YouTube account. Entitled "We'll Always," the commercial highlights the way the iPad 2 lets users experience in new ways things they've always done and will never stop doing.
"We'll never stop sharing our memories. Or getting lost in a good book. We'll always cook dinner and cheer for our favorite team. We'll still go to meetings, make home movies and learn new things, but how we do all this will never be the same."
The spot has quickly drawn attention because it contains an oblique reference to Mac OS X Lion. During the "learn new things" section of the ad, a child is shown writing the word "Lion" next to a picture of a lion. Of course, the lion reference could be viewed as mere coincidence, but given the company's tight control, it's likely that the allusion is intentional.
Apple has just recently stabilized inventory of the iPad in the U.S., bringing estimated shipping times to 1-3 business days, down from lead times that measured in weeks for the couple months after the device's launch. The touchscreen tablet continues to be on a phenomenal growth curve, with Apple announcing last week that it had sold 9.25 million iPad units in the June quarter.
Meanwhile, Mac OS X 10.7 Lion arrived on the Mac App Store last Wednesday. The $29.99 upgrade has seen early success, attracting over one million downloads in its first day of availability.
Lion and the iPad share a special connection, as Apple has taken features from the iOS and the iPad and brought them back to the Mac by way of Lion.