FTC begins antitrust investigation into Google Android, Web services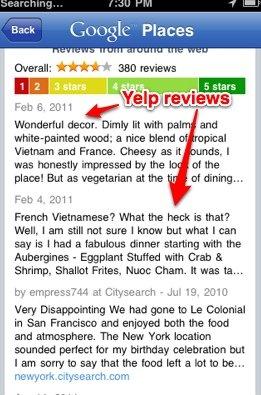 The U.S. Federal Trade Commission has served Google with broad subpoenas to collect information about how the company conducts business with its Android licensees and the company's liberal borrowing of competitor's information before pushing them out of view.
The investigation, detailed by a report in the Wall Street Journal, states that the FTC is working with "several state attorneys general," looking into "whether Google prevents smartphone manufacturers that use its Android operating system from using competitors' services."
In addition to examining Android, the investigation is also probing Google's alleged involvement in taking information collected by rivals (such as customer reviews published by Yelp) to use on its own "Places" business listings or "Shopping results."
The company is also accused of demoting competitors services in its own search results after harvesting their data, promoting its own services in their place, using competitors' own content.
"When the FTC probe first became official in June," the Journal report stated, "Google said it wasn't clear what the agency was concerned about. But the early focus of the investigation suggests a potential threat to Google's plans to expand its commercial success beyond its current cash cow: the Web-search engine."
Google is also facing a parallel antitrust investigation in Europe by the European Commission, which started its own probe last year. The EC previously acted to impose restrictions on Microsoft after the United States failed to take any real action to prevent the company from leveraging its Windows monopoly to quickly dominate and erase competition in other areas.
Google maintains that it hasn't done anything wrong and that antitrust investigations are simply the result of competitors complaining about its growth into new markets. "
We understand that with success comes scrutiny," a Google spokeswoman was cited as saying in the report. "We're happy to answer any questions they have about our business."
Google's Android business is also under scrutiny for allegations it willfully infringed upon Oracle's Java as well as being involved in a series of suits covering copyright, trade dress and patent infringement involving Samsung, Motorola, HTC and other Android licenses.