WikiLeaks memos depict Apple's fight against Chinese counterfeits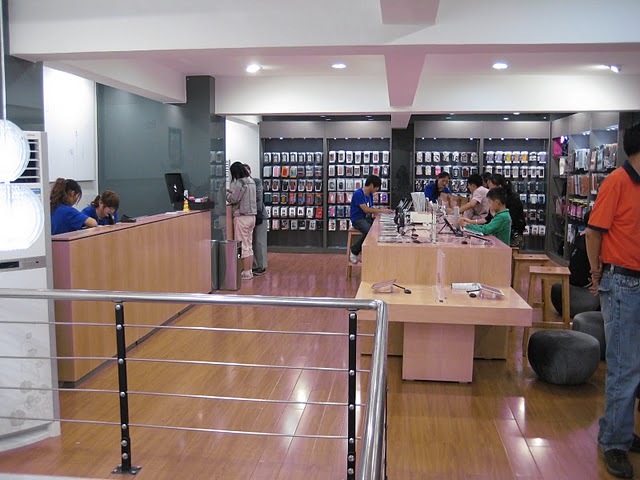 Apple organized a security task force in 2008 to address the growing problem of counterfeit iPods and iPhones in China, according to an electronic memo recently leaked by WikiLeaks.
CNN reports that Apple recruited members of a global security team from Pfizer after they were successful at disrupting counterfeit Viagra production in Asia.
According to the report, John Theriault, who worked as a special agent for the Federal Bureau of Investigation before serving as Pfizer's security chief, heads Apple's global security unit. Don Shruhan, who worked under Theriault at Pfizer, serves as a director on Apple's security team in Hong Kong.
The leaked diplomatic cables, which were released by WikiLeaks last week, show that Shruhan told Beijing embassy officials that he was "afraid" of the amount of fake Apple products coming out of China and the company's legal team's inexperience in dealing with Chinese authorities. The documents on Apple's fight against piracy were unclassified, though many were listed as "sensitive" and "not for Internet distribution."
Indian officials discovered fake Apple products that had been shipped from China through Hong Kong, the cables also revealed.
"Shruhan said that low-profile retail raids are a good option for Apple, a company that wants to stay away from too much publicity surrounding this issue," the publication noted the documents as saying. Theriault had briefed then CEO Steve Jobs on the plans in 2008.
The documents also detail Apple's struggles to get the Chinese government to act against factories and vendors producing and selling counterfeit versions of its products. One cable from 2009 revealed that the government declined to shut down a facility making knockoff Apple laptops over concerns that it would threaten local jobs.
China came under the spotlight last month when an American blogger posted photos of an detailed knockoff Apple retail store. The attention prompted a wave of government inspections that forced several stores to close and numerous others to take down unauthorized Apple logos and signage.
Counterfeit Apple Store in Kunming, China | Credit: BirdAbroad
However, Apple is also fighting knockoff goods in its home country. The company recently executed a warrant to raid an "Apple Story" store in New York City that was allegedly selling counterfeit Apple accessories. The Cupertino, Calif., iPhone maker has filed suit against the store, as well as 50 undisclosed individuals and businesses in an attempt to crack down on counterfeit products and accessories making their way into the U.S.
In February, port authorities in Los Angeles, Calif., confiscated more than $10 million in counterfeit goods and receipts, include a number of fake iPhones and iPods, which were said to have been shipped from Asia. "This was a well-funded operation, and the counterfeits looked very authentic," said L.A. Port Police Chief Ron Boyd.