Apple pulls Financial Times iPhone, iPad app over subscription disagreement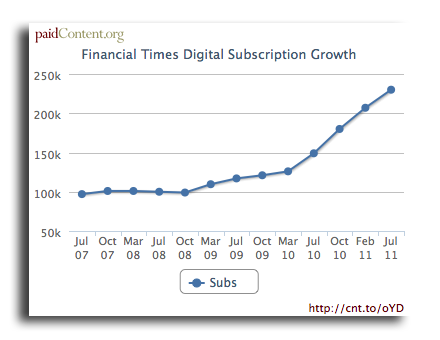 AppleInsider may earn an affiliate commission on purchases made through links on our site.
Apple has removed from the App Store the iPhone and iPad apps from international business paper The Financial Times after the publication refused to comply with its terms for in-app subscription payments.
After drawing criticism for its rules regarding in-app subscriptions, Apple modified its terms ahead of a June 30 deadline to allow third-party subscriptions and purchases sold outside of the App Store to be offered at a lower price than those within an iOS app.
But, the changes weren't enough for FT, which disagreed with Apple's remaining rule forbidding external links within an app to purchase content.
The publication's apps remained in the App Store for two months after the deadline, but paidContent reports that they have now been removed. Interestingly enough, the company's app won an Apple Design Award last year.
FT asserts that its biggest issue with Apple is its control over subscriber data, not the 30 percent cut that the iPad maker insists on taking.
Given that the company saw 10 percent of roughly 100,000 new digital subscriptions come from the iPad last year, as many as 10,000 users could be affected by the change. The paper has seen its digital subscriptions nearly double since the original iPad was released in 2010.
"The FT iPad and iPhone apps will no longer be available to new users through iTunes," said a spokesperson. "We are directing readers to the FT's new web app available at app.ft.com. iTunes will remain an important channel for new and existing advertising based apps."
The newspaper launched a HTML5-based web app in June as a workaround to Apple's policies. The web app appears to have met with instant success, as FT already claims 550,000 users of the app, which is accessible through mobile Safari.
Meanwhile, other app makers such as The Wall Street Journal, Amazon and Barnes & Noble, have complied with Apple's rules by removing purchasing options from their applications.
The Chinese edition of the Financial Times, which is free, and Financial Times Deutschland, which is no longer run by the FT Group, will both remain on the App Store