'Infinity Blade,' 'Osmos,' 'Pixelmator' among 2011 Apple Design Award winners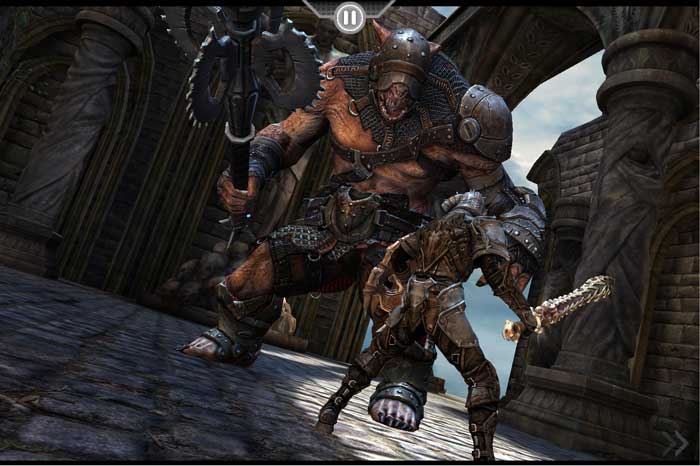 AppleInsider is supported by its audience and may earn commission as an Amazon Associate and affiliate partner on qualifying purchases. These affiliate partnerships do not influence our editorial content.
At this week's Worldwide Developers Conference, the winners of the 2011 Apple Design Awards were announced, representing some of the best software available for the iPhone, iPad and Mac.
The official ceremony was held Tuesday evening, and developers were recognized for software that demonstrates exceptional quality in the areas of design, innovation and technical excellence. In addition to iPhone, iPad and Mac, awards were also given out in a "Student" category. A total of 12 titles were recognized.
While last year, Apple limited its awards to iOS titles without any inclusion of Macs, this year Mac applications were recognized once again. However, all software for the iPhone, iPad and Mac had a requirement of being available on the platforms' respective App Stores.
This year's iPhone winners were Golfscape GPS, Infinity Blade, and Cut the Rope, a game that was featured live onstage during Monday's WWDC keynote as the new iMessage application was demonstrated.
Finally, the Student category was represented solely by iOS offerings: Grades 2 for iPhone, and Pulse News and Pennant for iPad.
Infinity Blade from Chair Entertainment and Epic Games was named a top iPhone app
Last year, only 10 total applications were honored in the iOS-only awards, with winners ranging from "TabToolkit" to "Flight Control HD" to "Star Walk for iPad." Nominations for the annual awards are accepted through Apple's website by members of the company's developer programs.
Ironically, one of last year's winners, the Financial Times, just announced a new Web application designed to bypass Apple's officially sanctioned App Store. By offering its product in HTML5 through the Safari Web browser, the publication will be able to avoid paying Apple a 30 percent cut of revenue for subscriptions through the App Store.