Rumor: Apple's iCloud to be powered by Microsoft, Amazon servers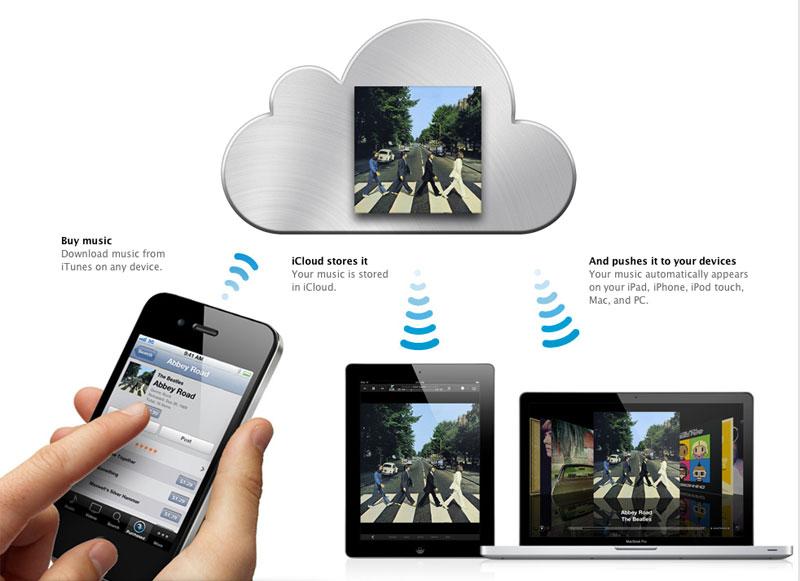 AppleInsider is supported by its audience and may earn commission as an Amazon Associate and affiliate partner on qualifying purchases. These affiliate partnerships do not influence our editorial content.
Apple's upcoming iCloud service is rumored to rely on both Microsoft's Azure and Amazon's AWS for hosting, as the company has played to its strength of building a consumer-facing experience rather than becoming a cloud provider.
The Register reports that Apple has barred the two companies, which are also its competitors, from discussing the deal. The publication's sources have reportedly confirmed that iCloud will be hosted by Microsoft's Azure service and Amazon's AWS, with the data being striped between the two. None of the companies would comment on the rumor.
Apple may be hedging its bets with both Microsoft and Amazon in order to avoid any mishaps with the iCloud launch. Amazon has in recent months suffered a series of embarrassing outages that have shaken customer faith in its cloud services.
The Cupertino, Calif., company itself suffered a shaky start with its MobileMe cloud service in 2008. Then CEO Steve Jobs reportedly scolded the team responsible, chastising them for tarnishing Apple's reputation.
Jobs has promised that iCloud will avoid the company's previous mistakes— "It all just works," he said at the product's unveiling in June. The service will backup iOS devices and offer cloud-based storage solutions, services and media management.
According to the report, Microsoft leadership views the iCloud deal as a "validation of Azure." The Redmond, Wash., software giant has reportedly made significant efforts to prove to other developers that the service is "cool." Given Apple's strong brand recognition and its management's reputation for a "fanatical attitude to perfection."
One source characterized Apple as a "huge consumer brand, a great opportunity to get Azure under a very visible workload." Report author Gavin Clarke added that iCloud brings Azure "into a different league."
Apple is said to have outsourced the "plumbing" of iCloud because its "core competence lies in 'building great consumer experiences,' so it didn't make sense for Apple to become a cloud provider," according to Clarke.
Another cited reason for maintaining two providers is that Apple hopes they will be forced to keep up with each other on "reliability, new features, security, and price." The iPhone maker is looking to avoid becoming "hostage" to one supplier.
Apple will initially harness its three data centers for the iCloud launch, including a state-of-the-art new data center in Maiden, N.C., but the company anticipates needing further support as iCloud adoption ramps up. By comparison, Microsoft has built out at least 24 Azure data centers around the world.
Apple's reliance on Microsoft and Amazon is not an indication that the company is standing still when it comes to the cloud, though. In April, it brought on Kevin Timmons, Microsoft's data center chief, to help run its cloud initiatives.
Sources suggested that iCloud is running on "the full Azure service – the Windows Azure compute and controller part and SQL Azure storage which hosts tables, queues and flat files." User data will reportedly be stored in multiple locations across the three companies' servers. As is to be expected, a multiple-provider hosting solution would come with its own set of challenges, as Apple may have to work across platforms, utilizing custom software to manage requests and keep track of data.
iCloud is due out this fall alongside iOS 5. Apple has been rigorously testing iCloud to ensure that it will run smoothly from day one. The company released its tenth pre-release test version of the service on Friday.