Steve Jobs trusted Tim Cook to "know exactly what to do"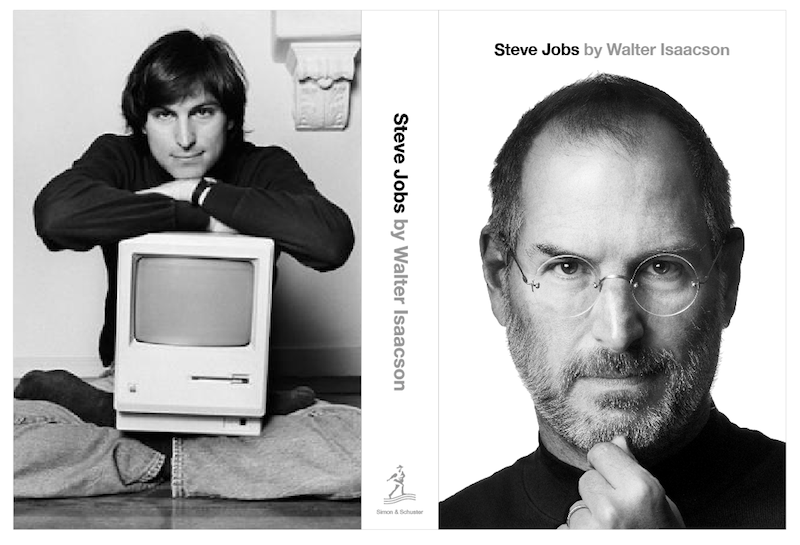 Excerpts from Steve Jobs' upcoming biography have been leaked online, giving new insight into the relationship between the Apple co-founder his eventual successor.
Jobs' authorized biography, written by Walter Isaacson, will officially be released on Oct. 24, however various publications have already obtained copies and are posting excerpts from it on their respective websites, the most recent being a Bloomberg report on Tim Cook's history with Apple and his relationship with Jobs.
Cook joined the company in 1998, after being lured away from Compaq Computer, Bloomberg reports, and quickly earned the trust of Jobs, who had recently taken back control of the company he helped create after being ousted 12 years earlier.
"My intuition told me that joining Apple would be a once-in-a-lifetime opportunity to work for a creative genius," Cook said. "Engineers are taught to make a decision analytically, but there are times when relying on gut or intuition is most indispensable."
When Jobs first returned in 1997, he oversaw Apple's supply chain, though he handed that facet of the business over to Cook in order to focus on a broader strategy for the company.
"I trusted him to know exactly what to do," Jobs told Walter Isaacson, author of the biography. He went on to say that the two shared the same vision, allowing them to work together at a "high strategic level."
Before Cook took over the supply chain, Jobs was attempting to change the way Apple handled manufacturing by building "just-in-time" factories, where products are built as orders come in, limiting overstock of inventory. His goal was to make the company leaner and more agile, and he entrusted Cook to get the job done.
When Cook took over the supply chain, he cut the number of component suppliers from 100 to 24, in a move to force the companies to compete for Apple's business. Cook then shut down 10 of the 19 company warehouses to limit overstocking, and by September 1998 inventory was down from a month to only six days.
According to Bloomberg, the book paints a picture of Cook as Jobs' ideal counterpart because he was calm, decisive and didn't want to be in the public eye. Part of Cook's success at Apple was his ability to know when to disagree with Jobs, reports Bloomberg.
"I realized very early on that if you didn't express your opinion, he would mow you down," Cook said. "He takes contrary positions to create more discussion, because it may lead to a better result."
As it became more clear that a successor was needed to head the world's most valuable tech company, Cook began to take on more responsibility as a leader, and oversaw Apple's day-to-day business during Jobs' three medical leaves.
In 2009, with Jobs on leave for a liver transplant, Cook said during a conference call that Apple would thrive no matter who was in charge.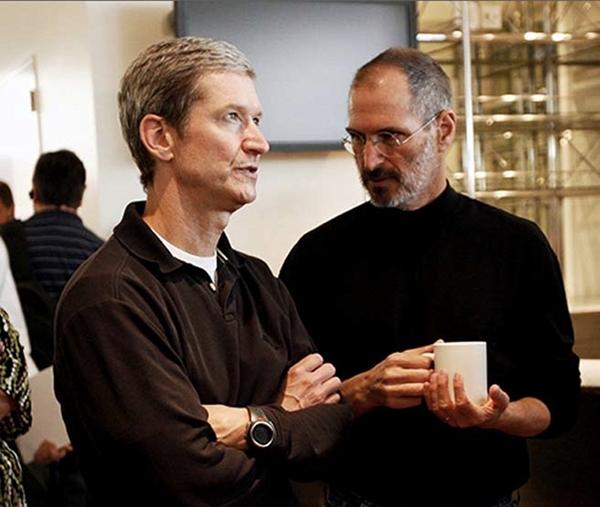 Tim Cook talks with Steve Jobs | Source: SiliconAngle
When Jobs heard Cook's remarks, Isaacson wrote, he didn't know whether to be "proud or hurt that it might be true."
At the time of his resignation in August, the Apple co-founder wrote in a public letter to the board of directors that Cook should be his successor.
"I knew what I wanted and I met Tim, and he wanted the same thing," Jobs said.