Apple makes 'Celebrating Steve' event video publicly available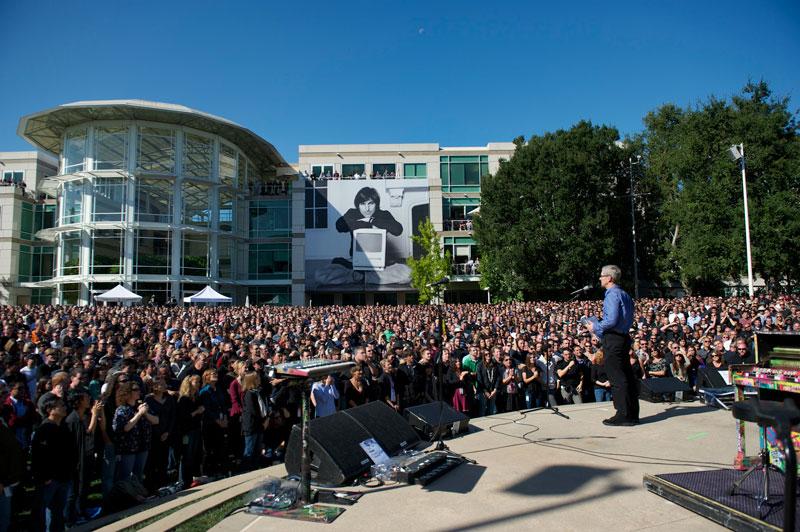 A special event filmed live at Apple's corporate campus in Cupertino, Calif., was published by the company on its website on Sunday, allowing the world to see how Apple said goodbye to its late co-founder, Steve Jobs.
Entitled "Celebrating Steve," an 80-minute video available on Apple's website shows the event held on the company's campus last week, on Oct. 19. Thousands of people watched the event in person and around the world, as Apple shuttered its retail stores to allow employees to watch a live feed.
The "Celebrating Steve" event featured performances by Coldplay and Norah Jones. The company's campus was decorated with large banners displaying pictures of Jobs from over the years.
The event kicked off with an introduction from current Apple Chief Executive Tim Cook. The event celebrated the life of Jobs and the many accomplishments he made before he passed away earlier this month at the age of 56.
Though the event was initially private and limited to Apple employees, as of Sunday, all are now able to share in the company's celebration. The full video is available to stream on Apple's site. It requires Safari 4 or 5 on Mac OS X Snow Leopard or Lion, Safari on iOS 3 or later, or QuickTime 7 on Windows.