HP to keep PC business, future of webOS still uncertain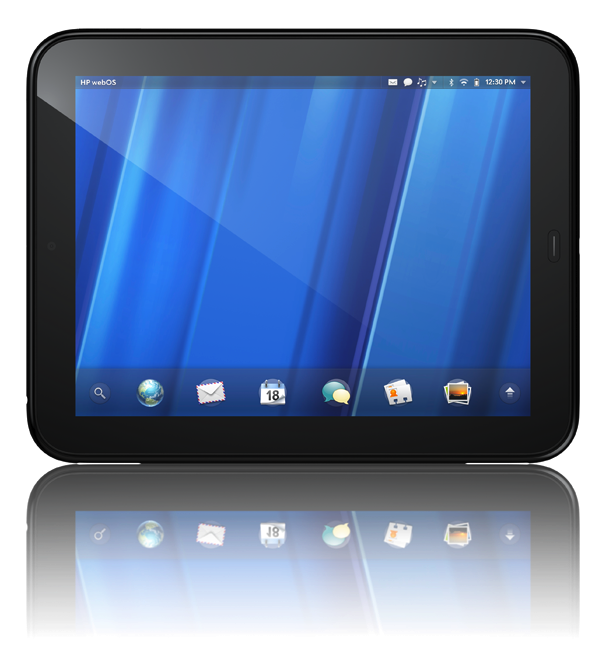 AppleInsider may earn an affiliate commission on purchases made through links on our site.
Two weeks after calling an internal all hands meeting to discuss the status of its Personal Systems Group making PCs and mobile devices, HP has finally announced it will keep the division rather than spinning it off or selling it.
In a press release issued today, HP's new president and chief executive officer Meg Whitman announced that "HP objectively evaluated the strategic, financial and operational impact of spinning off PSG. It's clear after our analysis that keeping PSG within HP is right for customers and partners, right for shareholders, and right for employees."
The decision to hold on to the PSG division was based upon a realization of "the depth of the integration that has occurred across key operations such as supply chain, IT and procurement" and the "significant extent to which PSG contributes to HP's solutions portfolio and overall brand value."
Meg Whitman brought to tears by Apotheker's ransacking of HP
Just over two months have passed since HP's former chief executive Léo Apotheker made the announcement on August 18 that HP would be evaluating what to do with its PSG unit, potentially selling it or spinning it off into a subsidiary.
Two weeks ago at an internal employee meeting, HP executive Jon Rubinstein told employees that the company's new chief executive had been "brought to tears" when briefed on the extent of Apotheker's announced strategy for HP, which was described as "crazy" according to people in attendance.
Rubinstein arrived at HP from Palm last year; he formerly worked with Steve Jobs at NeXT before joining Apple and helping to turn it around as the senior vice president of hardware engineering. He made key decisions shaping products from the original iMac to the G4 PowerMacs and the original iPod. He left Apple in 2006.
The meltdown of HP over the last year has left Rubinstein, his webOS and the Pre smartphones and TouchPad tablet products he managed at Palm up in the air, particularly after Apotheker pulled the plug on webOS hardware and left its future in doubt as he announced plans to turn HP into an enterprise software company.
Conference call clarifications
"Uncertainty in business is never your friend," Whitman told analysts in a conference call held today. She described the decision to keep PSG as the product of strategic review and data-driven evaluation conducted by 18 different teams who "dove deep into this," saying it was "an impressive thing to watch" while saying HP needed to validate the "real value in the combination."
Whitman explained that the costs and risks of a separation would be greater than any potential savings of spinning the PC group off, noting that the group contributes $1 billion in operational profit, provides supply chain efficiencies and improves component pricing, distribution and procurement leverage while contributing to gross margins for both PCs and the separate server products Apotheker planned to keep.
Splitting PSG off would "lose synergies in the channel, sales, and marking," and result in the expense of creating a new brand. The company indicated a spinoff of PSG would require an additional $1.5 billion in startup costs, including IT support, finance and operations.
Whitman said the "decision was very straightforward" in the end, although she was actively serving as a member of the HP board when it approved Apotheker's plans to shift HP into a very different enterprise software company just a few months ago.
Whitman responded to questions about building tablets in the future by saying "we're certainly going to be in tablets," while implying that the company's tablet strategy would be tied to Microsoft's release of Windows 8 next fall. "We're going to take another run at this business," she said.
A decision on webOS will come in "the next couple months" and not be tied to the decision to keep PSG. Whitman said HP "needed to make a more holistic" decision regarding the mobile OS it acquired from Palm last year for $1.3 billion.
Prior to buying Palm last summer, HP joined Microsoft on stage to launch the "Slate PC" running Windows 7 at the beginning of 2010, a product which was also a colossal failure for HP.
HP made no mention of its smartphone plans or whether the company would pursue webOS phones or shift back to making Windows Phone 7 devices. Todd Bradley, HP's executive vice president of PSG, repeated HP's interest in tablets without elaborating details while also making mention of the importance of new ultramobile notebooks. When an analyst asked about HP's smartphone plans, Bradley clarified that "ultramobile" pertained to thin notebooks and had nothing to do with smartphones.
Bradley also noted that the PSG had been restructured in July to focus on "commercial, consumer premium and consumer volume" customers, and noted that HP was investing in emerging markets and "well position to compete and win." His announcements were largely limited to affirming HP's decision to keep the PSG in house, saying that the need for clarity on the matter had been demanded by HP's clients.
"We heard this very clearly when we spoke with customers," Bradley said.
HP's internal webOS group has reported suffered only minor attrition so far, according to a source familiar with the group's status, but likened its future prospects to sushi in terms of its ability to sit around waiting to be served.