All prospects for an internal HP webOS largely destroyed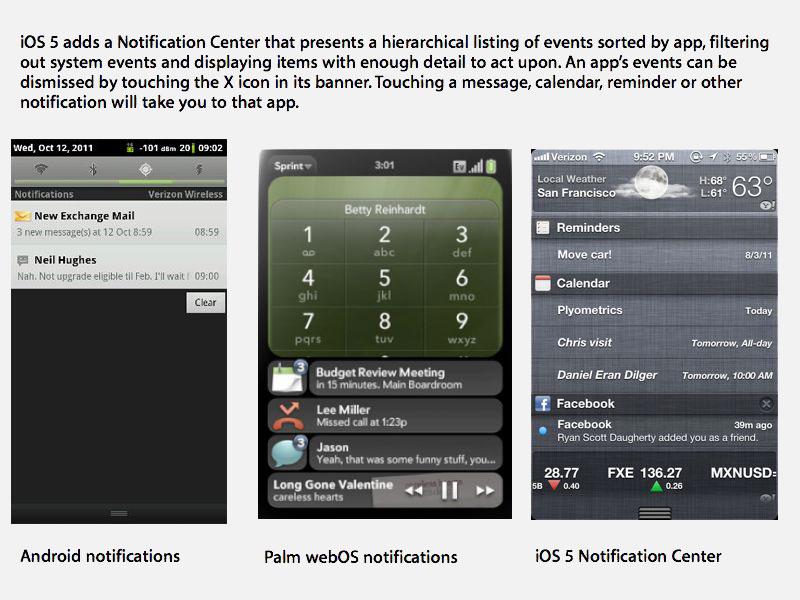 HP announced yesterday that it would retain its PC business while deflecting questions about the future of webOS for at least another month, but insiders note that HP has already destroyed the viability of the project moving forward internally, leaving a sale of the group its best hope for survival.
HP's announcement to keep its Personal Systems Group intact was made by its new chief executive Meg Whitman, accompanied by PSG executive vice president Todd Bradley. However, neither of the two executives offered any insight into the future of webOS.
Bradley originally assumed control of webOS when HP's $1.2 billion acquisition of Palm was rolled into his PSG last summer. HP's executives said they would make no major new announcements, including no additional decisions on webOS, before HP is scheduled to present its quarterly earnings on November 21.
"If they wait until November 21, there won't be a webOS team to do anything with," an insider within the webOS group told AppleInsider, referencing the recent, public departure of Richard Kerris, who served as HP's vice president of worldwide developer relations for webOS. After leaving HP this week, Kerris immediately joined Nokia to act in an identical role serving that company's third party developers.
HP actively bleeding webOS talent away
Kerris, along with the rest of the webOS team, had apparently been blindsided by the August 18 announcement by HP's former chief executive Léo Apotheker that the company would be "evaluating" what to do with its PSG unit, potentially selling it or spinning it off into a subsidiary.
Along with the nebulous decision by Apotheker to rid HP of its PC business, the former chief executive also abruptly killed HP's mobile hardware business and moved the webOS software group from Bradley's PSG into HP's Office of Strategy and Technology. The day after that announcement was made, Kerris emailed webOS developers, diplomatically saying "we have opened the next chapter for webOS, and we understand that you must have many questions."
The email continued, "yesterday we announced that we will focus on the future of webOS as a software platform but we will no longer be producing webOS devices. While this was a difficult decision, it's one that will strengthen our ability to focus on further innovating with webOS as we forge our path forward. Throughout this journey, our developers will continue to be a vital part of the future of webOS."
Just two months later, Kerris had abandoned HP, joining the ranks of other high profile webOS team members who had left HP for its competitors, including its user interface director Matias Duarte, who joined Google to work on Android just after the HP acquisition, and the creator of webOS's notification system Rich Dellinger, who joined Apple last summer to work on the Notification Center in iOS 5.
The departure of webOS employees from HP is accelerating, reportedly in large part due to the "sheer incompetence and bureaucratic malice" of HP's management, which has made little to no effort to retain webOS talent, according to a person familiar with the webOS team's situation, who added, "HP is going to have hundreds of smart and influential people scattered throughout the Valley who will be devoted to hating HP."
Prospects for an external webOS
"HP as made many, many enemies in angry Palm employees and fans," the insider noted, adding that while HP could decide to hold onto webOS as in internal effort, "HP's credibility with developers, business partners, retailers and so on is shot, thanks to [management's incompetence]. I don't think developers would listen to us unless we got a fresh start as part of another company."
Whitman's announcement yesterday that HP had conducted a strategic review and data-driven evaluation conducted by 18 different teams who "dove deep into this" and concluded that HP should retain its PSG operations raises the questions of why the company didn't think to perform such an evaluation before making the initial announcement. Whitman had been a member of HP's board for seven months before she signed off on Apotheker's radical plans to remake HP.
At her arrival to HP's board, she was described by Douglas Ireland, an analyst at JMP Securities, as being even more inclined to back goals outlined by Apotheker than the board members who had voted to hire him as HP's chief executive, most of whom had never even met him apart from HP's current chairman Ray Lane, who described Apotheker as an old friend.
Additionally, rather than focusing on the monumental job of turning around HP, Whitman has just joined the board of directors for Zaarly. That company recently snagged $14 million from Kleiner Perkins, an investment firm Whitman acts as an advisor for and which HP chairman Lane acts as a managing partner. If there were any remaining hope that HP could get itself back on track and that webOS could play any part in that, Whitman's performance as HP's new chief executive was recently praised by John Dvorak, a prominent bellwether who always rings in the wrong direction.
The best hope for webOS would likely come from its sale to a third party. Whitman's endorsement of Microsoft's Windows 8 as HP's future tablet OS, which she referenced in noting plans for how HP was "going to take another run at this business" (without addressing HP's disastrous Windows 7 Slate PC from last year), leaves little room for imagining how HP would actually be able to use webOS itself.
HP originally envisioned not just smartphones and tablets powered by webOS, but also using the platform in the company's printers and even loading it on the tens of millions of PCs it now ships exclusively with Windows.
At the beginning of the year, Bradley announced "our commitment is to extend the WebOS experience across devices for our customers, and creating the broadest ecosystem to our partners," and mused that by loading webOS on its PCs, "You easily exceed 100 million devices with WebOS deployed annually. That's the start of something pretty big."