Steve Jobs wanted Apple to reinvent TVs, textbooks & photography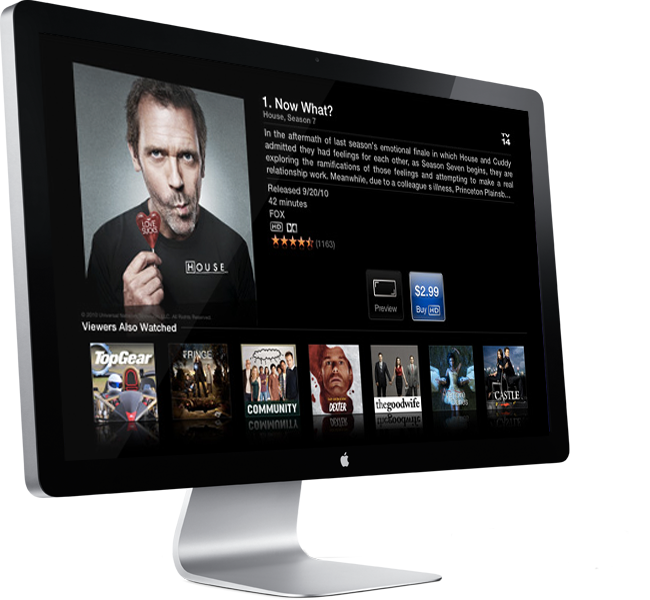 A new interview with the biographer of Steve Jobs reveals that before he died, the Apple co-founder had three things he wanted to reinvent: the television, textbooks and photography.
Jobs' biggest issue with modern televisions, according to Walter Isaacson, was their "complicated remote controls." In an interview with The New York Times published Friday, Isaacson revealed that Jobs said he had "licked it," as he felt there was "no reason" for TVs to be so difficult to use.
But televisions were only one of the product categories that Jobs apparently had interest in revolutionizing. Isaacson also noted that Jobs wanted to push more change with textbooks, something Apple has already begun to do with the iPad in schools, and photography, where change has been brought about by the convenience and quality of picture taking on the iPhone.
Isaacson said he chose not to go into detail about Apple's future products in his book, in particular how they might relate to the interest of Jobs in TVs, textbooks and photography. The author said he didn't feel it was fair to the company to reveal those details publicly.
Isaacson's book, which came out last month, does mention that Jobs said he felt he had "cracked" the secret to a simple HDTV. The late CEO said the television set he envisioned would have "the simplest user interface you could imagine."
That revelation has led to newfound speculation and rumors that Apple is planning to release a full-fledged television set at some point in the near future. The Times itself said last month that Apple is expected to release a TV with Siri voice recognition functionality by the year 2013.
It has also been claimed that Jeff Robin, an Apple vice president who helped to build both iTunes and the iPod, is spearheading the company's efforts to produce a connected TV. Such a device is expected to have integrated search functionality that will allow users to seamlessly find their content from a number of locations, including iTunes, Netflix or a cable subscription.
Wall Street analyst Shaw Wu with Sterne Agee also said in October that while Jobs was "very excited" about the prospect of a true Apple TV, the project remains held up by content licensing deals that the company feels are necessary to release a competitive product.