EU investigating Apple for anticompetitive e-book pricing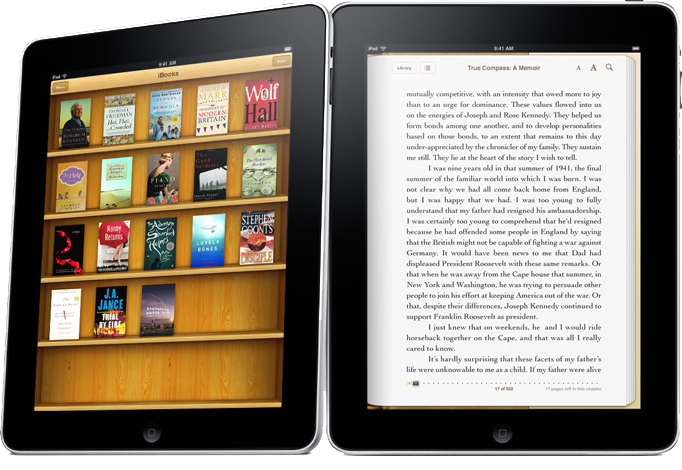 Apple joins five book publishers as the target of a European Union investigation into anticompetitive practices in the e-book market.
The European Commission is looking into alleged illegal agreements restricting competition, according to the BBC. In addition to Apple, the investigation is targeting Hachette Livre, Penguin, Harper Collins, Simon & Schuster, and Verlagsgruppe Georg von Holzbrinck.
Apple entered the e-book business with the launch of its iPad in 2010. Since then, the iBookstore has also become available on the iPhone and iPod touch.
In March of this year, the commission conducted "unannounced inspections" of companies in several European countries to conduct its investigations. The deals made by Apple and book publishers "are to be examined for breaches of EU rules on cartels, the Commission said."
Many of the same companies, including Apple, were targeted in a U.S. lawsuit filed in August, accusing them of illegal price fixing. That class-action suit alleges that Apple facilitated a change in e-book pricing to what is known as the "agency model" because of competition from the Amazon Kindle.
The agency model allows book publishers to set consumer prices for e-books that they publish, and also allows the company serving the content to take a cut of sales. That allows Apple to take a 30 percent share of titles sold on the iBookstore.
That differs from the "wholesale model," where publishers simply suggest a recommended retail price. But with the wholesale model, booksellers are free to set their own prices and offer discounts if they choose.
A similar anticompetitive inquiry was initiated in the U.S. in August of 2010. Connecticut Attorney General Richard Blumenthal, after finding that prices of bestsellers on Amazon's Kindle and Apple's iBooks platforms, expressed concerns that the deals made with book publishers could be anticompetitive.