iTunes 10.5.2 released, Thunderbolt Display firmware updated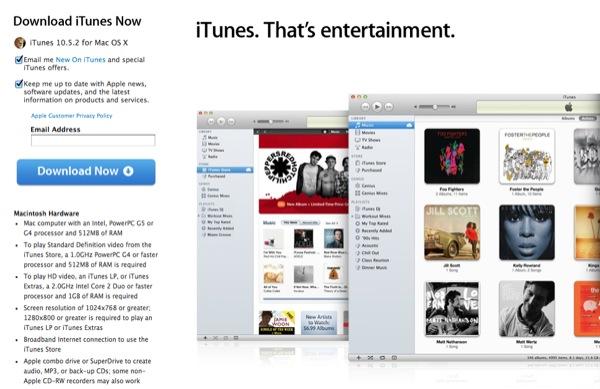 Apple has released the latest version of iTunes for Mac OS X and Windows, which carries improvements to the iTunes Match service and fixes an audio distortion problem, and firmware for the Thunderbolt Display has been updated to version 1.1.
iTunes 10.5.2 was released on Monday, with the minor update available for download now from the iTunes download page or through a Mac OS X Software Update expected to be rolling out shortly.
Release notes say that the 10.5.2 will include "several improvements" for iTunes Match, Apple's new music streaming and storage service, and fixes for an audio distortion issue experienced with certain CDs.
Mac OS X users must be running version 10.5 or later while Windows users must have Windows XP service pack 2 or later, Vista 32-bit or Windows 7 32-bit, and 64-bit editions of Windows need the current 64-bit version of iTunes 10.5.
The download weighs in at 102 MB (Mac), 66.13 MB (Windows 32-bit) and 68.01 MB (Windows 64-bit).
Released alongside the iTunes update is a new version of the Thunderbolt Display's firmware, bringing it up to version 1.1.
According to Apple, the update addresses fan noise issues some users have been experiencing as well as overall stability improvements.
The download comes in at 942 KB and requires either Mac OS X 10.6.8 or OS X Lion 10.7.2 or later.