Google updates iOS Gmail app with Scribbles, bug fixes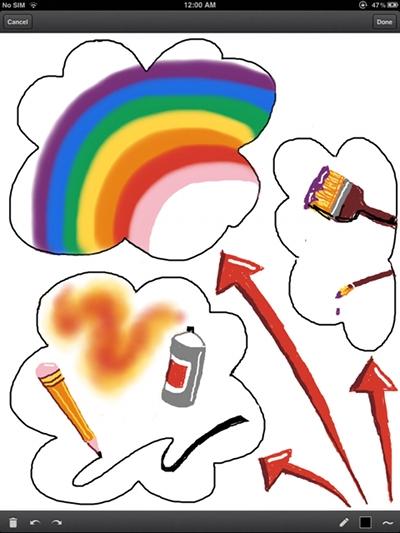 Internet search giant Google released the first update to its Gmail app for iPhone, iPad and iPod touch, bringing a short list of changes and bug fixes to the iOS client.
The Gmail iOS app was updated to version 1.1 on Wednesday, with Google announcing on its blog that the minor refresh adds "some new features and interface improvements" to the mobile client which debuted in early November.
Along with a few minor UI tweaks and bug fixes, the update features a new drawing tool called Scribbles. Supporting different colors, brush sizes, lines, erasers and spray paint, the feature allows users to sketch out an idea and attach the resulting illustration to an email as a .png file.
Along with the new Scribbles canvas, Google added the capability to add custom signatures to messages sent from a mobile device and a vacation responder. The options are accessed through the gear icon at the top of the menu view.
The updated app also improves on labels by including support for nested labels, bringing the mobile version of the client more inline with its desktop counterpart.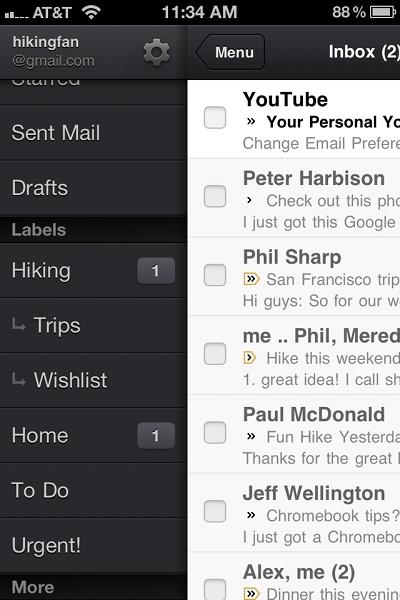 Finally, Google has changed the notification sound users hear when they receive an email, though this last feature is exclusively for devices running iOS 5.
Google notes that it is working to bring "highly requested" features like banner notifications, multiple login support and "send-as" functionality to upcoming versions of the app.
The original Gmail app debuted on Nov. 2, however stability issues caused Google to pull it from the App Store mere hours after its launch. The company relaunched the standalone client on Nov. 16.
Gmail version 1.1 is available now at Apple's App Store, and requires iOS 4 and above.