HTC already testing phones to work around ITC ruling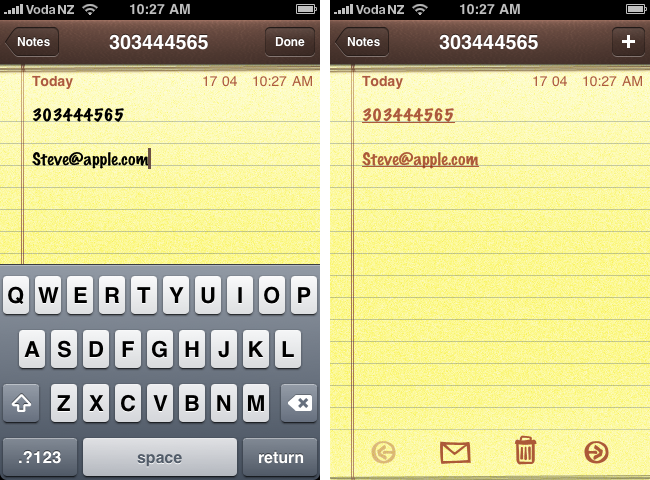 HTC Chief Executive Peter Chou revealed on Wednesday that the company is already testing a workaround in order to comply with the U.S. International Trade Commission's ban on devices infringing on Apple's Data Detector patent.
At a media briefing in Taiwan on Wednesday, Chou dismissed the infringing feature, which automatically recognizes formatted data such as email address and phone numbers and displays them as a link, as one that is "actually quite rarely used," Bloomberg reports.
The ITC issued an import ban against HTC on Monday that would block it from selling its Android handsets in the U.S. The ban is set to take effect on April 19, 2012. According to Chou, HTC has already developed a workaround and has been testing new phones with the software.
Apple began using the Data Detectors invention in the 1990s in Mac OS 8 before eventually implementing it in Mac OS X and iOS. The commission found that the "Linkify" functionality in HTC's Android devices infringed upon Apple's patent for the technology.
For its part, HTC has said it considers Monday's decision "a win" because it let the company off the hook from Apple's more serious patent infringement claims. The ITC's final ruling reversed a previous judgment that HTC had infringed on a real-time signal processing patent by Apple. A work around for that patent would have proved more complicated than simply removing "Linkify."
Analysts quickly responded to the decision, noting that Apple's narrow victory is not likely to have a major effect on either company. RBC Capital Markets' Mike Abramsky said the removal of the feature would "slightly widen" the iPhone's differentiation from HTC devices, but he conceded that it was only a "small prize for Apple and a small dent against Android."
Chou also said during the briefing that the handset maker would continue to work with Google to "protect ourselves." Both Apple and HTC have several outstanding legal complaints against each other. The Taiwanese handset maker recently filed a lawsuit against Apple using patents acquired by Google earlier this year.