Microsoft's Windows falls 6% on slow PC sales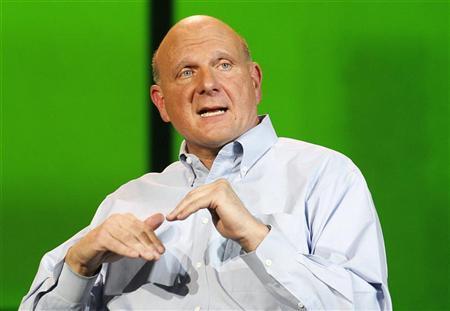 AppleInsider is supported by its audience and may earn commission as an Amazon Associate and affiliate partner on qualifying purchases. These affiliate partnerships do not influence our editorial content.
Despite meeting expectations for its fiscal second quarter, Microsoft saw a decline in its bread and butter Windows business, causing net revenue fall slightly for the three months ending on Dec. 31.
The Redmond, Wash., software giant announced on Thursday that quarterly gains in its gaming, Office and server businesses offset a drop in Windows sales, though overall profit dipped slightly from the year ago period, reports Reuters.
The company posted a net profit of $6.62 billion or 78 cents per share for its fiscal second quarter, compared to the previous year's $6.63 billion or 77 cents per share.
Microsoft's per share performance beat the Street's expectations of 76 per share and saw a rise due to less shares outstanding than 2010.
The department that oversees the company's Windows OS saw a six percent drop in revenue from a year ago with $4.74 billion, while the business division posted a gain of three percent with $6.28 billion.
"We delivered solid financial results, even as we prepare for a launch year that will accelerate many of our key products and services," said Chief Executive Officer Steve Ballmer. "Coming out of the Consumer Electronics Show, we're seeing very positive reviews for our new phones and PCs, and a strong response to our new Metro style design that will unify consumer experiences across our phones, PCs, tablets, and television in 2012."
Microsoft CEO Steve Ballmer at the Consumer Electronics Show in Las Vegas | Source: Reuters
Windows PC sales were reported to have taken a hit from Apple's popular iPad tablet, forcing competitors to play catch-up with products like upcoming ultrabooks and tablets. However, Intel and Microsoft are said to be butting heads on component and software costs which could price Windows 8 tablet computers out of reach for most consumers.
According to estimates, combined Mac and iPad sales will make Apple the world's largest global PC vendor in 2012.