Combined Mac, iPad sales to make Apple largest global PC vendor in 2012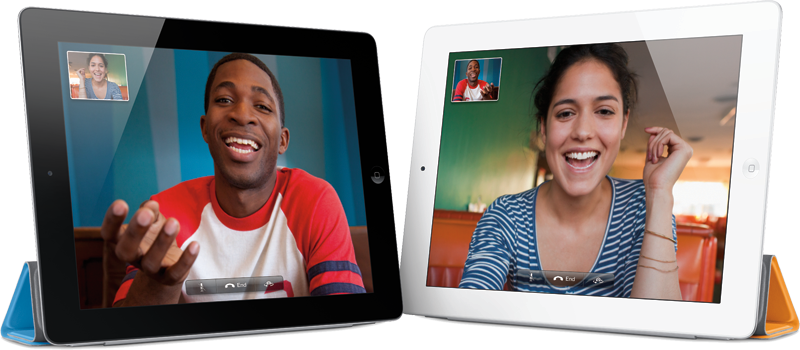 Apple is poised to become the largest seller of PCs in the world before the second half of 2012, if the iPad is categorized as a PC.
Research firm Canalys announced on Monday that Apple is expected to overtake HP and become the top PC maker in the world next year, based on total projected sales of both the iPad and the company's Mac lineup. Apple already holds second place in the worldwide PC market, with tablet sales included, as of the third quarter of calendar 2011.
"Apple has seen its PC market share expand from 9 percent to 15 percent in just four quarters, though iPad shipments in its core market — the United States — are likely to come under pressure in Q4 due to the launch of the Fire and Nook at extremely competitive price points," said Canalys Analyst Tim Coulling. "HP and Apple will fight for top position in Q4, but Apple may have to wait for the release of iPad 3 before it passes HP."
Canalys has estimated that 2011 global PC shipments will reach 415 million, a 15 percent year over year increase thanks largely to the popularity of tablets like Apple's iPad. Total tablet shipments are expected to reach 59 million by the end of 2011, with 22 million of those sales alone coming in the fourth quarter.
Industry insiders suggested as far back as July that sales of the iPad would help Apple top HP to become the largest mobile PC vendor in 2012. Those projections called for Apple to ship 60 million iPads and 15 million MacBooks in 2012.
The firm said Monday that Apple's iPad will once again dominate tablet sales in the fourth quarter, though the newly released Kindle Fire and Nook Tablet are also expected to boost sales. That's consistent with a survey released earlier Monday, which indicated that the release of the Kindle Fire has helped tablet demand grow 130 percent from 2010.
Canalys noted that PC makers are struggling to compete with Apple's profitability, though the release of Android 4.0, known as "Ice Cream Sandwich," may help sales of tablets that compete with the iPad.
But the firm also said that the timing of the release of Android 4.0 could hurt vendors looking to capitalize on growing demand for tablets in the holiday buying season. The problem is most Android tablets on sale at the moment run version 3.1 of the operating system, and many tablet makers are not forthcoming on when, if ever, the devices will be updated to run Ice Cream Sandwich.
Canalys also believes that Ultrabooks, Intel's thin-and-light notebook specification that aims to compete with Apple's iPad, will drive notebook sales over the next five years. The firm believes that the differentiated appearance of Ultrabooks should prompt some consumers to upgrade.
"For Ultrabooks to become widespread, prices have to drop considerably," said Canalys Research Analyst Michael Kauh. "The least expensive models are currently around $800, a real barrier to mass consumer uptake. As more vendors embrace the Ultrabook design, component costs should drop and mainstream consumer prices will be achieved."