Motorola posts $80M quarterly loss, sells only 200K tablets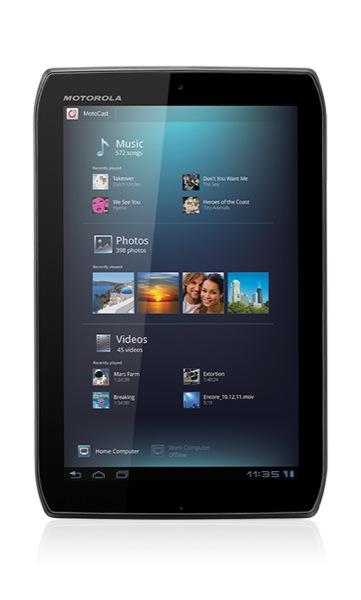 AppleInsider is supported by its audience and may earn commission as an Amazon Associate and affiliate partner on qualifying purchases. These affiliate partnerships do not influence our editorial content.
Motorola Mobility's fiscal year ended on a sour note with poor tablet and smartphone sales leading to a Q4 2011 loss of $80 million, which was further exacerbated by merger costs associated with a planned Google takeover.
In posting its fourth quarter and full-year results for 2011 on Thursday, the RAZR smartphone maker reported that despite a slight increase in yearly revenue, low device sales and high operating costs ultimately led to a decline in earnings from the year ago quarter.
Year-to-year revenue increased to $3.4 billion in 2011, however the fourth quarter saw a precipitous decline in earnings compared to 2010, with a net loss of $80 million compared to $80 million in gains in the quarter one year prior. The disappointing report can be blamed on costs associated with Motorola's merger with Google, but relatively stagnant device sales during the usually lucrative holiday season are also telling.
Most notably, the company sold 200,000 Xoom and Xyboard tablets in the last quarter, which brought the yearly total to one million. In comparison, Apple sold over 15 million iPads in the last quarter alone as it continues its stranglehold on the global tablet market.
Motorola Xyboard 4G tablet | Source: Motorola
Also contributing to the poor quarterly showing was the company's mobile devices unit which posted a $70 million net operating loss. The division's smartphone sales fared a bit better than the tablets numbers, with the 5.3 million units moved in quarter four accounting for almost 30 percent of the 18.7 million total for the year. Combined with feature phone sales, Motorola was able to sell 42.4 million in 2011.
Google is planning to take over Motorola in a proposed $12.5 billion deal that would give the internet monolith access to a treasure trove of telecom patents to help bolster its Android mobile OS.