Apple provides additional details, renderings for Cupertino campus project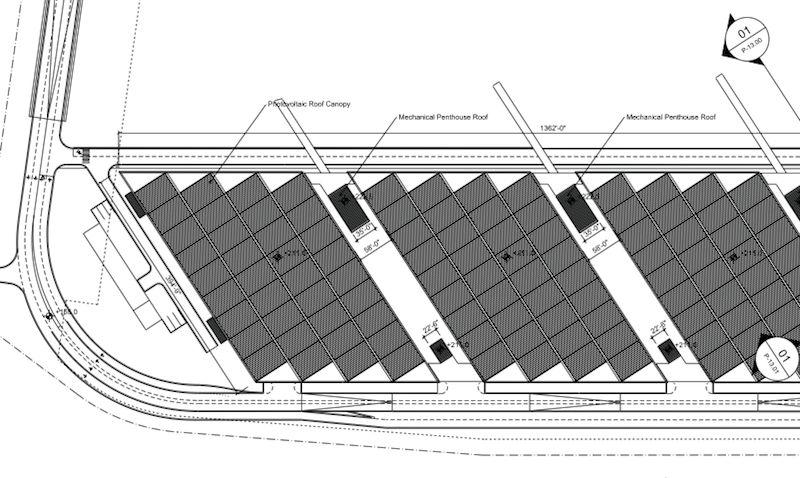 AppleInsider may earn an affiliate commission on purchases made through links on our site.
The city of Cupertino released on Friday updated plans and renderings for Apple's Cupertino campus project providing additional views of the proposed facility.
Late Apple co-founder Steve Jobs first unveiled plans for the new campus last June at a city council meeting. The main building, which Jobs described as "a little like a spaceship landed," will comprise 2.8 million square feet over its four stories.
The company is also planning to build a café and restaurant, fitness center and corporate auditorium with seating for up to 1,000 people on the grounds. 300,000 square feet of research facilities will be built nearby.
The majority of power for the facilities will be supplied by an "on-site low carbon Central Plant" and will also be supplemented by solar power. Apple's revised submittals feature more in-depth information on its plans to outfit the roof of the circular office building with solar panels. The city's power grid would serve as a backup for the facility. According to drawings for the project, photovoltaic canopies will ring the top of the building.
Cupertino city officials have said that they will definitely approve the structure. Some local residents have expressed concerns, however, over the effect that the new campus will have on traffic, city growth and the environment. Apple is seeking over a dozen permits for the project.
Apple is hoping to break ground on the new campus later this year and open its doors in 2015. The company has planned for a 73 percent increase in capital expenditures this fiscal year, leading one analyst to speculate that a significant chunk of the increase will go toward the project.
Apple has planned jogging paths and pedestrian trails that will be spread throughout the grounds. The company intends to increase the amount of landscaping on the plot from 20 percent to 80 percent.
Renderings also show the external views planned for the campus from the road. Rows of trees will mostly obstruct sight lines for the office building. In a nod to the agricultural roots of Silicon Valley, Apple has said it will plant apricot orchards throughout the grounds and increase the number of trees on the property from 3,700 to 6,000.