Apple sold 3M iPads over launch weekend [u]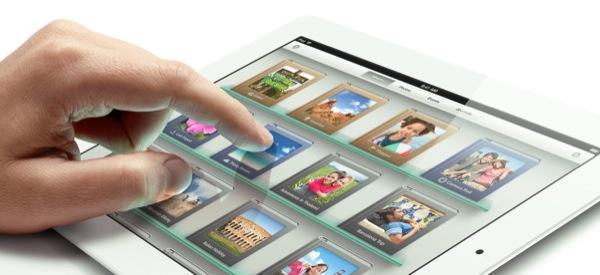 After announcing record sales of the third-generation iPad, Apple issued a statement that offers specific numbers regarding the tablet's performance since it debuted on March 16, revealing that three million units have been sold.
Update: This article has been updated to include discussion on whether Apple's numbers include preorders.
An official statement released by Apple on Monday validated an announcement made earlier by CEO Tim Cook during a conference call in which he claimed that the iPad enjoyed a record setting launch weekend.
During the early Monday call, which outlined a surprise stock dividend and buyback plan for the company's $100 billion cash hoard, Cook said that "[Apple] had a record weekend and we're thrilled with it," though the executive fell short of assigning concrete numbers to the claim.
"The new iPad is a blockbuster with three million sold―the strongest iPad launch yet," Philip Schiller, Apple's senior vice president of Worldwide Marketing, said in the statement. "Customers are loving the incredible new features of iPad, including the stunning Retina display, and we can't wait to get it into the hands of even more customers around the world this Friday."
Because there was no mention made about presale numbers in Apple's prepared statement, it is unclear if any or all pre-ordered iPads were excluded from the 3 million units sold metric. It should be noted, however, that pre-ordered items are commonly not counted as sales until a transaction is complete and thus those iPads that are awaiting shipment were most likely not part of the final tally. For example, Apple did not include pre-sales in its breakdown of initial iPhone 4S sales in 2011.
The three day total represents a tenfold increase when compared to the 300,000 original iPad units sold on launch day in 2010. Although a day-by-day breakdown has not been revealed, initial projections estimated that Apple sold over 1 million units on the new device's launch day alone.
According to the statement, Apple managed to move the record number of iPads thanks to its largest simultaneous worldwide launch to date, which involved ten countries including US, Australia, Canada, France, Germany, Hong Kong, Japan, Puerto Rico, Singapore, Switzerland, UK and the US Virgin Islands.
The newest iPad's rollout will continue with launches in 24 countries on March 23. Customers will be able to purchase the tablet at 8:00 a.m. through the online Apple Store, brick-and-mortar Apple Stores and authorized Apple resellers in Austria, Belgium, Bulgaria, Czech Republic, Denmark, Finland, Greece, Hungary, Iceland, Ireland, Italy, Liechtenstein, Luxembourg, Macau, Mexico, The Netherlands, New Zealand, Norway, Poland, Portugal, Romania, Slovakia, Slovenia, Spain and Sweden.
Apple's report is concurrent with an announcement AT&T made on Monday stating that the new iPad set new single-day sales and activation records for the nation's number two wireless carrier.