Stanford, Open University surpass 50M downloads on iTunes U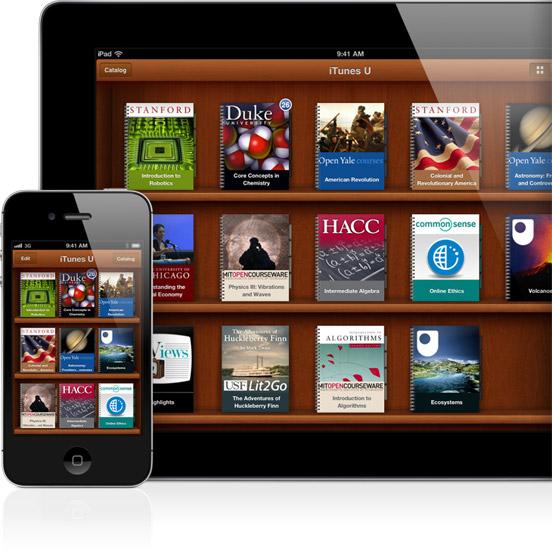 AppleInsider is supported by its audience and may earn commission as an Amazon Associate and affiliate partner on qualifying purchases. These affiliate partnerships do not influence our editorial content.
Two content iTunes U content providers both crossed the 50 million download mark, with Stanford reaching the milestone in March followed by Europe-based Open University.
In separate press releases, Stanford and Open University announced that they passed the download milestone on Monday and Tuesday, respectively, reports The Loop.
"It shows there is a huge appetite for high-quality educational content," said Brent Izutsu, senior program manager for Stanford on iTunes U. "And that will only grow as more people look online to supplement their education."
After taking part in testing the iTunes U pilot program in 2005, Stanford became one of the first universities to offer access to course materials through the digital repository when the service was launched in 2007. At that time, content was relegated to a section in the broad iTunes music store.
Since getting its own standalone app in January, Apple's iTunes U edged closer to becoming a true learning tool and has seen increased user adoption as a growing number of colleges and universities add content. The app brought accessibility enhancements to iTunes where users can find all iTunes U content in one place and gave educators a means of managing digital classroom materials.
It was reported that over 3 million users downloaded the app in its first five days of availability and content downloads stood at over 700 million.
The U.K.-based distance learning institution Open University performed even better and was the first school in Europe to reach 1 million subscribers since the new app debuted. Content from OU is now downloaded over 40,000 times each day.
"The sheer versatility of our new iBook thinking presents a really exciting development for students, letting them jump though the page and into the rocks, to explore extra- terrestrial mineral structure," said Martin Bean, Vice-Chancellor of The Open University.
The learning content offered by Stanford and Open University is but a fraction of available courses distributed by Apple's iTunes U, which boasts more than 500,000 free lectures, books and videos from over 1,000 schools including prestigious institutions like Duke, MIT and Yale.