Citibank creates Android tablet app exclusively for Kindle Fire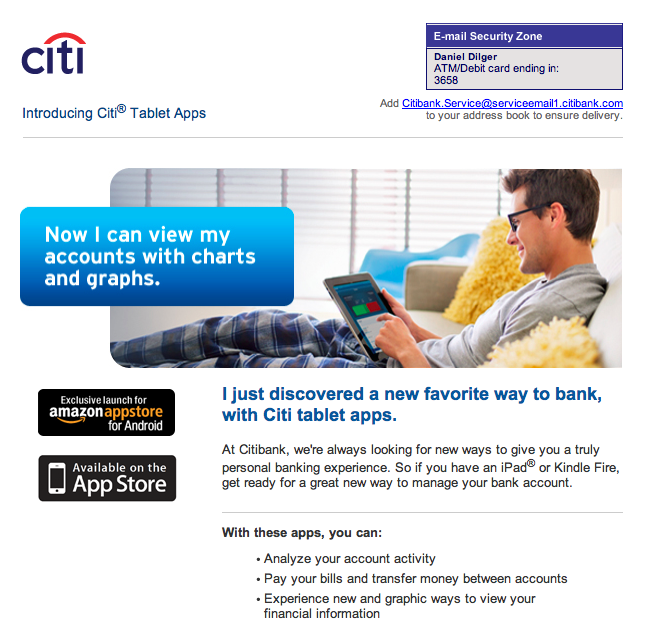 Citibank has released a new banking app for tablets, but chose to support only Apple's iPad and the Amazon Kindle Fire with an "exclusive launch for Amazon Appstore for Android," a blow to Google's own efforts to deliver a modern Android tablet experience.
The "Citi Tablet Apps" provide secure access to browse and analyze account activity, pay bills and transfer money between accounts, essentially acting as a specialized website for mobile device users. But while Citibank offers smartphone apps for both iOS and Android, its larger format tablet apps are only optimized for iPad, and now the Kindle Fire.
Users of tablets running Google's Android 3.0 Honeycomb or later would only be able to access the Android 2.x smartphone version of the app in a stretched configuration, taking no advantage of the features in last year's Android 3.0 Honeycomb or 4.0 Ice Cream Sandwich releases.
Google initially expected that Android 3.0 Honeycomb would gobble up a third of the iPad's market in 2011, but by the end of the year its own tablet efforts were not failing to gain traction, but actively losing mindshare and market share to Amazon's renegade use of Android 2.x to power its cheap, simple Kindle Fire.
Apple's chief executive Tim Cook picked at the very limited selection of tablet apps for Android at the release of the new iPad, noting that what passed for a "tablet app" on Android was often just a stretched version of smartphone apps that in many cases took very poor advantage of the larger screen real estate.
Citibank's Kindle Fire app only works in one orientation, and users reviewing the app have complained about it being sluggish and not working with external account transfers as the bank's general banking website allows.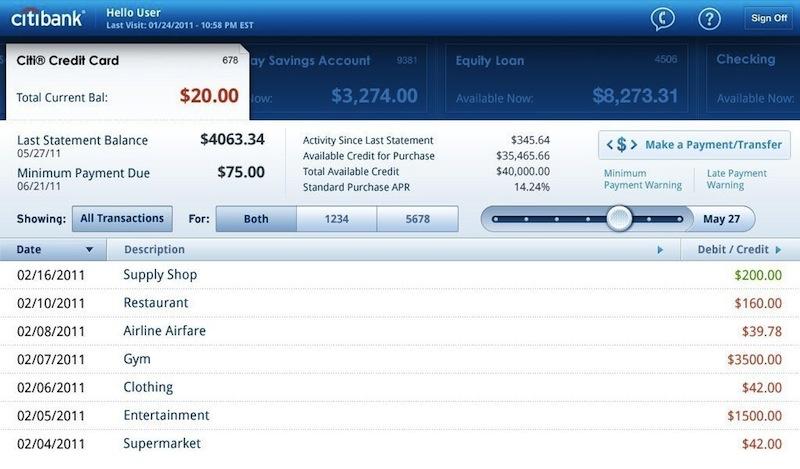 The app also depicts how difficult it is to reduce an optimized iPad app down to a 7 inch experience, even when copying the same overall user interface conventions and buttons of iOS.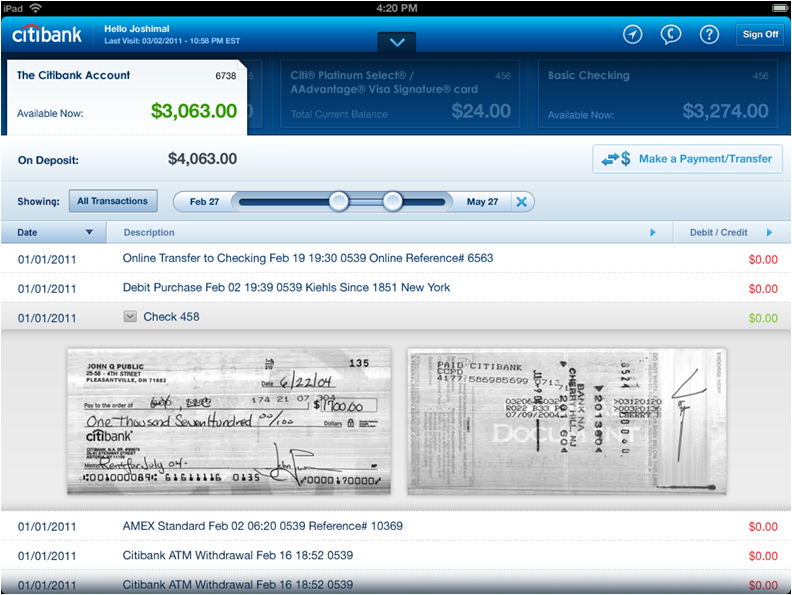 Described by Forrester analyst Peter Wannemacher as "One of the strongest tablet offerings we've seen," Citibank's app for iPad includes personal financial management (PFM) tools for credit card users as well as displaying deposited check images, part of an effort Citibank's managing director of Internet and mobile banking Tracey Weber described in saying "we want to fundamentally rethink customer interactions."