iOS 6 Maps turn-by-turn requires iPhone 4S, iPad 2 or later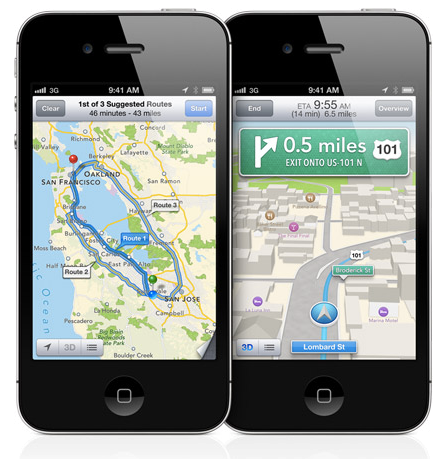 When Apple launches iOS 6 this fall, iPhone 4 users won't be able to use turn-by-turn directions or Flyover in the new Maps application, as that functionality is limited to the iPhone 4S, iPad 2, and third-generation iPad.
Both the iPhone 4 and iPhone 3GS lack the ability to offer turn-by-turn navigation or the new Flyover feature in iOS 6 Maps, despite the fact that both devices will be compatible with iOS 6 when it launches this fall.
The details come from Apple's official page previewing Maps in iOS 6, which reveals in a footnote that "Flyover and turn-by-turn navigation will be available only on iPhone 4S and iPad 2 or later." It also notes that "some features may not be available in all countries or all areas."
Of course, Siri functionality with Apple's new Maps application is also limited to devices that offer Apple's voice-driven personal assistant software. Currently, only the iPhone 4S has Siri, though the third-generation iPad will also gain that functionality this fall with the launch of iOS 6.
Turn-by-turn navigation is one of the biggest features of the new native Maps application in iOS 6, which was built from the ground up by Apple and no longer uses Google Maps. The turn-by-turn feature includes spoken directions, a 3D view, and real-time traffic information.
"As you approach a turn, Maps speaks directions, so you can keep your eyes on the road," Apple's official description reads. "In addition, the screen turns into a 3D perspective view of the road ahead. Large signs and arrows superimposed over the image show you which way to go and how long it's going to take to get there — even if your screen is locked."
Only newer hardware will have access to the new Flyover feature as well, which utilizes advanced 3D mapping data. In addition, Flyover will only be available in cities where 3D models have been created, offering detailed recreations rendered in real time.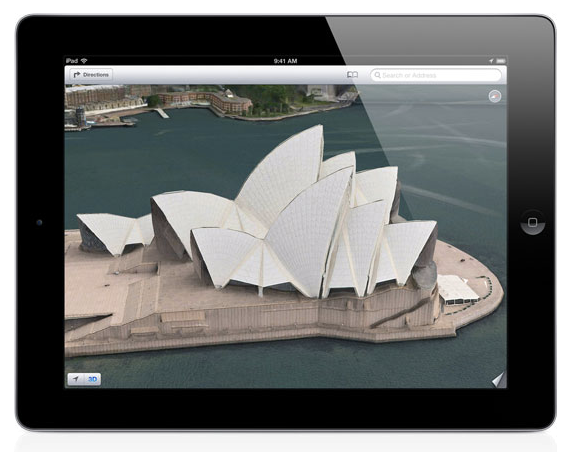 "See major metro areas from the air with photo-realistic, interactive 3D views," Apple's description reads. "Explore cities in high resolution as you zoom, pan, tilt, and rotate around the city and its landmarks."