Orbitz displaying higher-priced hotels to Macs versus PCs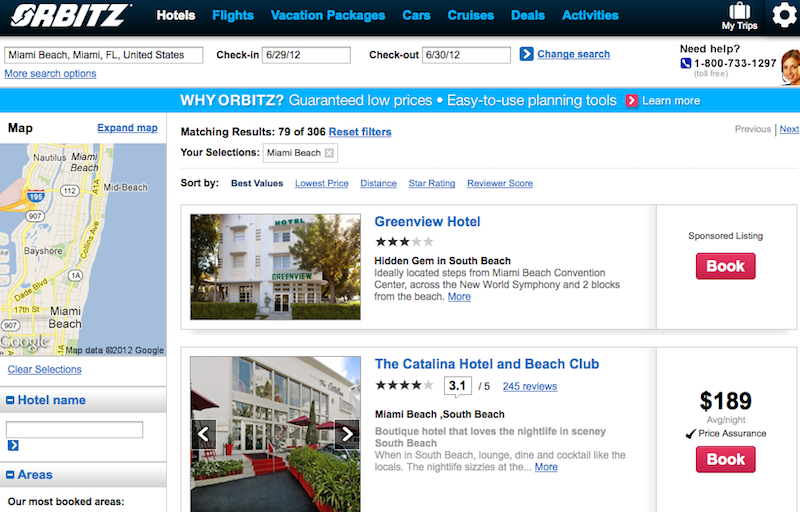 Travel booking website Orbitz has revealed that it shows Mac users more-expensive hotel options than it does to PC users because those using Apple's desktop operating system tend to spend more.
Executives for the online travel agency told The Wall Street Journal that their company is testing a system that displays different deals depending on the user's operating system. Orbitz did clarify, though, that it is not offering the same room at different prices and users can always sort options by price.
"Orbitz found Mac users on average spend $20 to $30 more a night on hotels than their PC counterparts," the publication noted Wai Gen Yee, Orbitz's chief scientist, as saying.
Compared to PC users, Mac users are "40% more likely to book a four- or five-star hotel" and generally prefer higher-priced rooms when they book the same hotel as their PC counterparts, according to the report.
Chief Technology Officer Roger Lieu said the company had an "intuition" about the discrepancy and used data to confirm it last October. Demographics could provide an explanation for the difference in spending habits. For instance, market research firm Forrester has found the average household income for adult Mac owners to be $24,000 higher than PC owners.
Tests conducted by the Journal did show differences in which hotel options were suggested to Macs and PCs, but results were the same in some cities, such as Las Vegas, Orlando, Philadelphia and Boston. Listings for a Miami Beach search performed on a Mac, however, did contain boutique hotels that didn't appear on the first page of results on a PC. Orbitz says it has yet to implement the system across the whole site, and operating system is not the only factor that could result in different results.
Meanwhile, spokesmen for competing sites Expedia, Priceline and Travelocity said they don't have a similar feature that differentiates between users' operating systems.
Orbitz's initiative comes as it battles its way toward profitability. The Journal pointed out that the company lost $37 million last year and its stock has dropped 74 percent since its initial public offering in 2007.