Samsung expands chipmaking business with $310M mobile tech purchase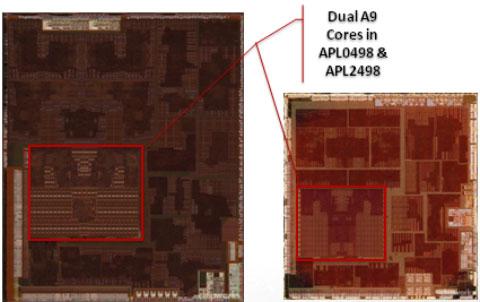 AppleInsider may earn an affiliate commission on purchases made through links on our site.
Samsung has strengthened its position in building mobile processors for devices like Apple's iPhone and iPad, as well as its own electronics, through the acquisition of mobile technology invented by a U.K.-based semiconductor design company for $310 million.
Samsung's purchase of Cambridge Silicon Radio PLC's mobile connectivity and location technology business was announced by the company on Tuesday. The Samsung hopes to strengthen its mobile patent portfolio with the acquisition, reportsThe Wall Street Journal.
"By leveraging CSR's research and development capability, Samsung will strengthen its application processor platform," said Stephen Woo, president of System LSI Business at Samsung Electronics.
The transaction is expected to be finalized by the fourth quarter of this year, and it comes as Samsung is already the sole maker of Apple's custom ARM-based CPUs found in iOS devices like the iPhone and iPad.
As competition and lawsuits have grown between Apple and Samsung, various reports have indicated that Apple would like to move away from Samsung and not rely on the company to produce its custom processors. Numerous reports have claimed that Taiwan Semiconductor Manufacturing Company is vying for Apple's business, but it's not expected that such a deal could be made before 2014.
Apple was said to have signed a major foundry agreement with TSMC last year to build future ARM-based products. However, it is believed that Samsung's fabrication facility in Austin, Tex., remains Apple's sole CPU provider.